Jamie Whincup dominates Albert Park Race 1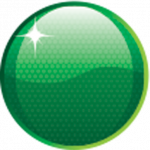 Jamie Whincup has taken a dominant victory in Race 1 of the Albert Park 400 this evening.
The TeamVodafone driver started the race on soft tyres, and held a 13.7s lead over closest pursuer Alex Davison by the time the pit window opened on Lap 10.
Whincup pitted for the hard tyres and fuel on Lap 14, and emerged with a comfortable lead over Garth Tander, despite a major lock-up and minor off at Turn 1 on his out-lap.
Whincup  eventually greeted the chequered flag eight seconds in front of Tander after 25 laps – marking the two-time V8 Supercars Champion's first race victory at Albert Park.
Shane van Gisbergen took third, while a hard-tyre shod Alex Davison held off Rick Kelly in the closing laps, in a battle that yielded Davison a bad sportsmanship flag for blocking.
Tander and van Gisbergen both ran the alternate tyre strategy to Whincup – starting on hards and finishing on softs.
Lee Holdsworth, Jason Richards, Mark Winterbottom, Jono Webb and Jason Bright rounded out the top 10.
Pole sitter Craig Lowndes was an early race casualty, suffering damage to his left-front corner after a collision with Shane van Gisbergen on Lap 3.
Lowndes joined James Moffat in the garage, after the Jim Beam Ford made heavy contact with the rear of Todd Kelly's Jack Daniel's entry at Turn 5.
Tim Slade battled with team-mate Davison for second before the pitstops, but finished just 23rd after a lengthy delay attaching his incoming right-front wheel.
James Courtney finished 16th, after falling out of the top 10 with an off at Turn 3 in the closing laps.

See below for the Race 1 result
| | | | | |
| --- | --- | --- | --- | --- |
| 1 | TeamVodafone | Jamie Whincup | Holden Commodore VE2 | 50:32.3444 |
| 2 | Toll Holden Racing Team | Garth Tander | Holden Commodore VE2 | 50:40.3387 |
| 3 | SP Tools Racing | Shane Van Gisbergen | Ford Falcon FG | 50:47.5889 |
| 4 | Irwin Racing | Alex Davison | Ford Falcon FG | 51:02.6466 |
| 5 | Jack Daniel's Racing | Rick Kelly | Holden Commodore VE2 | 51:02.9161 |
| 6 | Fujitsu Racing GRM | Lee Holdsworth | Holden Commodore VE2 | 51:06.1917 |
| 7 | Team BOC | Jason Richards | Holden Commodore VE2 | 51:06.9087 |
| 8 | Orrcon Steel FPR Falcon | Mark Winterbottom | Ford Falcon FG | 51:08.6468 |
| 9 | Mother Energy Racing Team | Jonathon Webb | Ford Falcon FG | 51:11.7718 |
| 10 | Team BOC | Jason Bright | Holden Commodore VE2 | 51:14.7179 |
| 11 | Trading Post FPR Falcon | Will Davison | Ford Falcon FG | 51:15.2807 |
| 12 | Stratco Racing | David Reynolds | Holden Commodore VE2 | 51:18.7357 |
| 13 | Bundaberg Racing | Fabian Coulthard | Holden Commodore VE2 | 51:28.4127 |
| 14 | VIP Petfoods | Steve Owen | Holden Commodore VE2 | 51:30.3666 |
| 15 | Pepsi Max Crew | Greg Murphy | Holden Commodore VE2 | 51:33.4302 |
| 16 | Toll Holden Racing Team | James Courtney | Holden Commodore VE2 | 51:34.7069 |
| 17 | Supercheap Auto Racing | Russell Ingall | Holden Commodore VE2 | 51:34.8139 |
| 18 | Fair Dinkum Sheds Racing | Karl Reindler | Holden Commodore VE2 | 51:35.4041 |
| 19 | Jim Beam Racing | Steven Johnson | Ford Falcon FG | 51:35.4173 |
| 20 | Fujitsu Racing GRM | Michael Caruso | Holden Commodore VE2 | 51:36.3625 |
| 21 | Triple F Racing | Dean Fiore | Ford Falcon FG | 51:43.4164 |
| 22 | Gulf Western Oil Racing | Warren Luff | Holden Commodore VE2 | 51:46.8568 |
| 23 | Lucky 7 Racing | Tim Slade | Ford Falcon FG | 51:48.1077 |
| 24 | Wilson Security Racing | Tony D'Alberto | Ford Falcon FG | 52:01.3176 |
| 25 | Jack Daniel's Racing | Todd Kelly | Holden Commodore VE2 | 50:53.1856 |
| 26 | The Bottle-O Racing Team | Paul Dumbrell | Ford Falcon FG | 52:14.2176 |
| 27 | TeamVodafone | Craig Lowndes | Holden Commodore VE2 | 52:17.7652 |
| DNF | Jim Beam Racing | James Moffat | Ford Falcon FG | 2:15.1875 |