Jamie Whincup admits to start weakness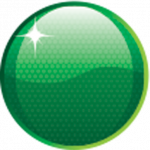 Jamie Whincup might be at the peak of his powers on the race track, but he does admit to one flaw that is holding him back.
After annihilating the field in the first V8 Supercars race this evening, the TeamVodafone star says that he is happy with all aspects of his driving – except getting the car off the line.
In Albert Park's first race today, he struggled off the line, although it was better than his efforts at the Clipsal 500.
He admits that it's one of the (few) flaws in his game.
"Off the line, I was pretty ordinary, and that's probably my weakness at the moment, without doubt," he said.
"It was one of those races where we just got out in front and that was the end of it."
Whincup's win was his race win at Albert Park since Formula Ford in 2002.
"I've been coming here for years and I've never won," he said.
"Actually, I won a Formula Ford race in 2002, so it was finally good to have nothing go wrong."
The second V8 race will be held 6.20pm tomorrow.
CLICK HERE for Race 1's report and results.