Hirvonen heads Rally Portugal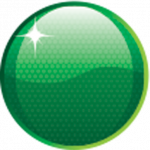 Ford Abu Dhabi driver Mikko Hirvonen has taken honours on the opening super stage of the Vodafone Rally de Portugal in front of 30,000 spectators in Lisbon.
The Ford Fiesta RS WRC driver was fastest over the 3.27-kilometre stage, to open up a 1.3-second lead over Sebastien Loeb (Citroen) heading into the rally's first gravel stage on Friday.
Hirvonen, the world championship leader, set a time of 2:49.6s to head a DS3 WRC trio of Loeb, Petter Solberg and Sebastien Ogier. Jari-Matti Latvala was fifth in the second works Fiesta with Federico Villagra heading ex-Formula One world champion Kimi Raikkonen.
There was drama on the stage when Mads Ostberg slid into a concrete retaining wall. The impact resulted in his Fiesta's front-right becoming detached and Ostberg limped to the end of the stage on three wheels.
Running on gravel tyres with loose-surface settings, drivers faced a tough task to guide their cars unscathed over three laps of the slippery asphalt stage.
The superspecial stage also marked the start of the inaugural FIA WRC Academy. Yeray Lemes (Spain) was the fastest of the 18 rising stars that are competing in identical Ford Fiesta R2s on six rounds of the world championship this year. Australians Brendan Reeves was third on the stage with Molly Taylor in 14th.
A driver missing this weekend is Monster Energy's Ken Block who had a massive accident in the pre-rally shakedown. Block is famous for his YouTube hits with his specially made short films – but the vision of this accident could outrate some of those clips!

Stage 1 : Rally de Portugal
| | | | | |
| --- | --- | --- | --- | --- |
| 1 | Mikko Hirvonen | Ford | Fiesta WRC | 2:49.6 |
| 2 | Sebastien Loeb | Citroen | DS3 WRC | +1.3 |
| 3 | Petter Solberg | Citroen | DS3 WRC | +2.1 |
| 4 | Sebastien Ogier | Citroen | DS3 WRC | +2.9 |
| 5 | Jari Matti Latvala | Ford | Fiesta WRC | +3.7 |
| 6 | Fediroco Villagra | Ford | Fiesta WRC | +3.9 |
| 7 | Kimi Raikkonen | Citroen | DS3 WRC | +5.1 |
| 8 | Matthew Wilson | Ford | Fiesta WRC | +6.2 |
| 9 | Henning Solberg | Ford | Fiesta WRC | +6.5 |
| 10 | Armindo Araujo | Mini | Cooper S2000 | +8.0 |