Herbert launches Castrol EDGE GP Predictor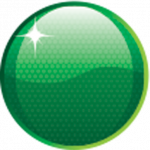 Speedcafe.com has drafted in three times Formula 1 Grand Prix winner Johnny Herbert to launch yet another fantastic initiative for 2011 – the Castrol EDGE Grand Prix Predictor – where you have the chance to not only pit your skill against Herbert – but try and outsmart the Castrol EDGE Grand Prix Predictor. 
All you have to do is follow the links from Speedcafe.com to the Castrol EDGE Grand Prix Predictor home page – register, then select your top 10 for each Formula 1 event. 
Herbert is one of a number of well-known F1 and motorsport types – including multiple World Touring Car Champion and Bathurst 1000 competitor Andy Priaulx – to take on the Castrol EDGE Grand Prix Predictor. 
"I think we can have a lot of fun with it throughout the year and it's going to be interesting to see which of the experts – myself included – knows Formula 1 and who thinks they know F1!" Herbert said ahead of this weekend's Formula 1 QANTAS Australian Grand Prix, where he will be the FIA Steward. 
Speedcafe.com is the exclusive Australian media partner for the Castrol EDGE Grand Prix Predictor and will host the latest news from both the Predictor and the popular Castrol EDGE Driver rankings which enters its second year in 2011. 
"It will be a great addition to Speedcafe.com – it appears to be a top site that covers not only Australian motorsport, but has its finger on the pulse around the world." 
Herbert is further challenged by outsmarting the Castrol EDGE Grand Prix Predictor: 
"The Predictor doesn't have a driver's mind and doesn't take into account other factors – such as emotions and other human elements. Of course, there are a myriad of things that could happen that we can't predict either, such as weather, mistakes, pitstops gone wrong – I could go on forever. I really want to outthink the Predictor – but it's going to be a challenge!" 
For the record, the Castrol EDGE Grand Prix Predictor is not entertaining a fairytale Webber victory on home soil – rating the Red Bull Racing ace as the fourth best – instead it has its money on double World Champion, Fernando Alonso and his Ferrari.
Here is video of Johnny Herbert talking about the Castrol EDGE Grand Prix Predictor