F1 voice says Vettel has psychological edge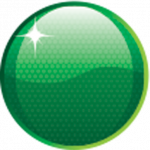 The former voice of Formula One Murray Walker says that Australian Grand Prix driver Mark Webber had a better chance of winning last year's world title compared to this year.
Walker, visiting Australia for the Clipsal 500 and Australian Grand Prix, believes that Webber can win this year's title, but he does have to overcome his Red Bull Racing team-mate's psychological advantage.
"I have to reluctantly say that I think Mark had more of a chance to win the title in 2010 than he will have in 2011," Walker told Speedcafe.com.
"I don't believe for one moment that Red Bull are favouring Vettel in any way in terms of equipment and back-up.
"(But) It must be disturbing for Mark to know that the Red Bull top management, the continental management, want Vettel to win rather than him.
"You can understand their attitude; Vettel is German, the boss of Red Bull Dietrich Mateschitz is Austrian, the top banana of Red Bull Helmut Marko is Austrian.
"Vettel is young, he's good looking, he's personable, he has come up through the Red Bull programme, so there's every reason why they should want him to win rather than Mark.
"Whilst I'm sure that Vettel doesn't get any material advantage, there must be a psychological advantage for him and not for Mark."
For more with Murray Walker, CLICK HERE for part two of Speedcafe.com's huge 'HDT Where are they now?' segment.
For a comprehensive preview of the opening round of the 2011 FIA Formula One World Championship, CLICK HERE for Speedcafe.com's Race Guide.