Will Davison sets pace in opening V8 practice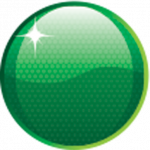 Will Davison has set the early pace at the Australian Grand Prix V8 Supercars support race at Albert Park today.
The Trading Post Ford Performance Racing driver scored the top spot in a wet and slippery 30 minute session.
SP Tools driver Shane van Gisbergen, who held the top spot for the majority of the session, finished second, ahead of TeamVodafone's championship leader Jamie Whincup. Whincup set his fastest lap on his final lap.
Rounding out the top 10 was Lee Holdsworth (Fujitsu Racing), Alex Davison (IRWIN Racing), Mark Winterbottom (Orrcon Steel FPR), Russell Ingall (Supercheap Auto Racing), Todd Kelly (Jack Daniel's Racing), Paul Dumbrell The Bottle-O Racing) and Jason Bright (Team BOC).
Toll Holden Racing Team's Garth Tander was the only driver to cause a red flag, buring his Commodore VE in the sand.
The V8s have a second practice session at 4.10pm, followed by twilight qualifying at 7pm.
| | | | | |
| --- | --- | --- | --- | --- |
| 1 | 6 | Will Davison | Ford Falcon FG | 2:17.3726* |
| 2 | 9 | Shane van Gisbergen | Ford Falcon FG | 2:17.8782 |
| 3 | 88 | Jamie Whincup | Holden Commodore VE2 | 2:18.6129 |
| 4 | 33 | Lee Holdsworth | Holden Commodore VE2 | 2:18.6457 |
| 5 | 4 | Alex Davison | Ford Falcon FG | 2:18.6786 |
| 6 | 5 | Mark Winterbottom | Ford Falcon FG | 2:18.7099 |
| 7 | 39 | Russell Ingall | Holden Commodore VE2 | 2:18.7392 |
| 8 | 7 | Todd Kelly | Holden Commodore VE2 | 2:18.7956 |
| 9 | 55 | Paul Dumbrell | Ford Falcon FG | 2:18.8291 |
| 10 | 8 | Jason Bright | Holden Commodore VE2 | 2:18.9570 |
| 11 | 11 | Greg Murphy | Holden Commodore VE2 | 2:19.0330 |
| 12 | 1 | James Courtney | Holden Commodore VE2 | 2:19.2332 |
| 13 | 61 | Fabian Coulthard | Holden Commodore VE2 | 2:19.3510 |
| 14 | 14 | Jason Richards | Holden Commodore VE2 | 2:19.3779 |
| 15 | 47 | Tim Slade | Ford Falcon FG | 2:19.6890 |
| 16 | 888 | Craig Lowndes | Holden Commodore VE2 | 2:19.8738 |
| 17 | 15 | Rick Kelly | Holden Commodore VE2 | 2:19.9261 |
| 18 | 3 | Tony D'Alberto | Ford Falcon FG | 2:20.2046 |
| 19 | 16 | David Reynolds | Holden Commodore VE2 | 2:20.7152 |
| 20 | 34 | Michael Caruso | Holden Commodore VE2 | 2:21.0981 |
| 21 | 12 | Dean Fiore | Ford Falcon FG | 2:21.1561 |
| 22 | 19 | Jonathon Webb | Ford Falcon FG | 2:21.2748 |
| 23 | 17 | Steven Johnson | Ford Falcon FG | 2:21.2906 |
| 24 | 49 | Steve Owen | Holden Commodore VE2 | 2:21.3051 |
| 25 | 2 | Garth Tander | Holden Commodore VE2 | 2:21.8832 |
| 26 | 30 | Warren Luff | Holden Commodore VE2 | 2:22.4189 |
| 27 | 18 | James Moffat | Ford Falcon FG | 2:22.4508 |
| 28 | 21 | Karl Reindler | Holden Commodore VE2 | 2:23.1481 |