Webber: Mentally stronger than ever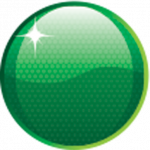 Mark Webber can mentally rebound from the disappointment of losing last year's Formula One World Championship, says Australian F1 TV expert Greg Rust.
Webber finished third in last year's F1 world title, behind champion team-mate Sebastian Vettel and Ferrari's Fernando Alonso.
After a flawless pre-season testing regime, Rust says that Webber could consider himself in a better position than he was at this time last year.
"In Mark's case, how does he go this year, having come tantalisingly close?" Rust asks.
"He didn't lose that title in the final round of last year's title in Abu Dhabi – it was a range of things over the course of the season. He knows that an F1 season is a marathon year, and he's just got to do those little things better.
"The key for Mark in 2011 is how he mentally rebounds from 2010. Losing like that can break people.
"Will it break Webber? I doubt it. In my view, he looks like he has come back stronger and in a good frame of mind."
For more with Rust, stay tuned to Speedcafe.com today for the first edition of the 2011 F1 Race Guide – exclusive to Speedcafe.
To keep up to date with Greg Rust and the Network 10/One HD crew over the weekend, see the TV times below …
Friday; One 12-7 (Ten)
Saturday; 12-6.05 (Ten), continuing 7pm on One HD
Sunday; 12-7pm (Ten and One HD)