van Gisbergen tops qualifying with stunning lap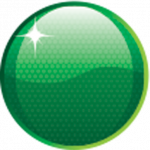 Shane van Gisbergen has topped V8 Supercars qualifying at Albert Park, and will compete in tomorrow's top 10 shootout.
The SP Tools Falcon driver completed the unique 'lottery draw' at the end of the session – randomly selecting a table tennis ball sporting the number eight, indicating that the top eight qualifiers will be reversed before tomorrow's shootout.
The draw therefore has only affected the order of the shootout, with the fastest 10 qualifiers all set to compete in the one-lap session.
Van Gisbergen emerged on top at the completion of qualifying after a late red flag left the field with just three minutes to better Craig Lowndes's 1:57.7s benchmark.
The SP Tools Falcon driver put in a stunning 1:57.2s final effort to take the top spot, while Lowndes looked on from the pit garage.
Practice 2 fast-man Jamie Whincup ended the session down in sixth, after an off at the fast Turn 11-12 chicane on his final run.
The session's red flag was caused by Todd Kelly spinning into the Turn 9 gravel trap with six minutes remaining.
Lowndes ended the session second, from Will Davison, Mark Winterbottom, Rick Kelly, Jamie Whincup, Jonathan Webb, Tim Slade, Jason Richards and Alex Davison.
Qualifying result
| | | | | |
| --- | --- | --- | --- | --- |
| 1 | SP Tools Racing | Shane Van Gisbergen | Ford Falcon FG | 1:57.1899 |
| 2 | TeamVodafone | Craig Lowndes | Holden Commodore VE2 | 1:57.7166 |
| 3 | Trading Post FPR Falcon | Will Davison | Ford Falcon FG | 1:57.7452 |
| 4 | Orrcon Steel FPR Falcon | Mark Winterbottom | Ford Falcon FG | 1:57.7948 |
| 5 | Jack Daniel's Racing | Rick Kelly | Holden Commodore VE2 | 1:57.9396 |
| 6 | TeamVodafone | Jamie Whincup | Holden Commodore VE2 | 1:57.9833 |
| 7 | Mother Energy Racing Team | Jonathon Webb | Ford Falcon FG | 1:58.0073 |
| 8 | Lucky 7 Racing | Tim Slade | Ford Falcon FG | 1:58.0080 |
| 9 | Team BOC | Jason Richards | Holden Commodore VE2 | 1:58.0237 |
| 10 | Irwin Racing | Alex Davison | Ford Falcon FG | 1:58.1465 |
| 11 | Toll Holden Racing Team | James Courtney | Holden Commodore VE2 | 1:58.1953 |
| 12 | Team BOC | Jason Bright | Holden Commodore VE2 | 1:58.2869 |
| 13 | Fujitsu Racing GRM | Lee Holdsworth | Holden Commodore VE2 | 1:58.3114 |
| 14 | Toll Holden Racing Team | Garth Tander | Holden Commodore VE2 | 1:58.3830 |
| 15 | Fujitsu Racing GRM | Michael Caruso | Holden Commodore VE2 | 1:58.4138 |
| 16 | Jim Beam Racing | Steven Johnson | Ford Falcon FG | 1:58.4340 |
| 17 | Bundaberg Racing | Fabian Coulthard | Holden Commodore VE2 | 1:58.4556 |
| 18 | Stratco Racing | David Reynolds | Holden Commodore VE2 | 1:58.4607 |
| 19 | Pepsi Max Crew | Greg Murphy | Holden Commodore VE2 | 1:58.5177 |
| 20 | Supercheap Auto Racing | Russell Ingall | Holden Commodore VE2 | 1:58.5256 |
| 21 | Jim Beam Racing | James Moffat | Ford Falcon FG | 1:58.5490 |
| 22 | The Bottle-O Racing Team | Paul Dumbrell | Ford Falcon FG | 1:58.8350 |
| 23 | VIP Petfoods | Steve Owen | Holden Commodore VE2 | 1:58.8859 |
| 24 | Fair Dinkum Sheds Racing | Karl Reindler | Holden Commodore VE2 | 1:58.9367 |
| 25 | Wilson Security Racing | Tony D'Alberto | Ford Falcon FG | 1:59.1167 |
| 26 | Jack Daniel's Racing | Todd Kelly | Holden Commodore VE2 | 1:59.1441 |
| 27 | Triple F Racing | Dean Fiore | Ford Falcon FG | 1:59.3532 |
| 28 | Gulf Western Oil Racing | Warren Luff | Holden Commodore VE2 | 1:59.4806 |
Top 10 Shootout running order
| | | | |
| --- | --- | --- | --- |
| 1 | Irwin Racing | Alex Davison | Ford Falcon FG |
| 2 | Team BOC | Jason Richards | Holden Commodore VE2 |
| 3 | SP Tools Racing | Shane Van Gisbergen | Ford Falcon FG |
| 4 | TeamVodafone | Craig Lowndes | Holden Commodore VE2 |
| 5 | Trading Post FPR Falcon | Will Davison | Ford Falcon FG |
| 6 | Orrcon Steel FPR Falcon | Mark Winterbottom | Ford Falcon FG |
| 7 | Jack Daniel's Racing | Rick Kelly | Holden Commodore VE2 |
| 8 | TeamVodafone | Jamie Whincup | Holden Commodore VE2 |
| 9 | Mother Energy Racing Team | Jonathon Webb | Ford Falcon FG |
| 10 | Lucky 7 Racing | Tim Slade | Ford Falcon FG |