Aaron Hambridge resigns drivers seat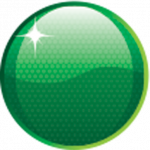 Aaron Hambridge has officially confirmed that his Top Alcohol season is over, and his team for sale, following the robbery his family suffered earlier this month and his appointment this week as crew chief for Top Fuel outfit Lamattina Top Fuel Racing.
In a statement released by the Hambridge family, Aaron's father Steve Hambridge said while the family were ecstatic with Aaron's new role, the family continued to suffer from the large hit taken by the $300,000 robbery at their family business of both personal and customer belongings, and that this loss had forced them to list for sale the entire Top Alcohol operation.
"The most recent announcement outlining Aaron's new role as Crew Chief for LTFR, is a silver lining to what has otherwise been a pretty dreadful start to the year," said Steve Hambridge.
"The recognition of his talents as a tuner and the opportunity to compete at the pinnacle of the sport has long been a personal goal of Aaron's.
"That it has come so early in his drag racing career is testament to both his professionalism and ability to make a good car great, all while setting and resetting national records along the way. Aaron is both grateful and humbled by the offer to join LTFR and has already been announced, will join the team as Crew Chief at the commencement of season 2011/12, taking over from the accomplished and well-recognised Theo Pavlomanolakos.
"Aaron will operate from the existing APM business in Smeaton Grange, NSW and while the job of preparing and maintaining a championship winning Top Fuel car is a massive task, APM and the Hambridge family will continue to operate engine building and performance machining services for its customers, albeit on a scaled back level.
"While Aaron's appointment to Crew Chief is a terrific opportunity and one the whole family relishes, we are still a very long way from recovering from the immense hit the business took from the theft.
"I also want to make it clear that all commitments to customers affected by the recent break-in and theft would be honoured and that Aaron's change of role in no way implied a change to our decision to stay open and keep trading.
"In light of this decision, the entire Top Alcohol operation is now for sale and includes the car, spares, race transporter etc. Interested parties should contact APM directly on 02 46471181.
"Many people, including the entire Team APM family, are deeply saddened that Aaron's racing season is over, especially considering his points lead and tremendous popularity with the fans. It is however the start of greater things and the long road to financial recovery for the 30 year old family business.
"Myself, Aaron, Carol and the entire Hambridge family wishes to give a huge thank you to everyone that has helped along the way including their tireless crew, generous sponsors, supporters, friends and fellow racers. Without the support of family, friends and the wider drag racing community, support that continues stronger than ever even now, none of the team's myriad achievements would have been possible and they are forever grateful."