Reid pips Skaife for Carrera Cup pole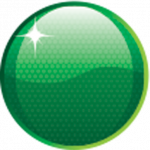 New Zealand Porsche ace Jonny Reid has pipped Mark Skaife to pole position for the opening Australian Carrera Cup Championship race at Albert Park.
In an exciting finish to the 25 minute session, Daniel Gaunt held the fastest time as the chequered flag fell, before his 1:59.6s benchmark was successively beaten by Craig Baird, Skaife and Reid.
The final frantic laps had been set up by a mid-session red flag for Ray Angus beaching his entry at Turn 1.
The first Carrera Cup race of the weekend will get underway at 11:25 tomorrow morning.
See below for the full Qualifying result
| | | | |
| --- | --- | --- | --- |
| 1 | Simjen.com/Gilltrap Group | Jonny Reid | 1:59.0414* |
| 2 | L'Oreal Men Expert | Mark Skaife | 1:59.2711 |
| 3 | Dutton Insurance | Craig Baird | 1:59.5170 |
| 4 | VnC Cocktails/MPD Diary | Daniel Gaunt | 1:59.5607 |
| 5 | Laser Plumbing & Electrical | Steven Richards | 1:59.8508 |
| 6 | Team BRM/Total | Ben Barker | 2:00.5591 |
| 7 | Australian Engineered Flooring | Max Twigg | 2:01.7560 |
| 8 | McElrea Racing | Michael Patrizi | 2:01.9573 |
| 9 | Globe | Peter Hill | 2:01.9884 |
| 10 | Supabarn Supermarkets | James Koundouris | 2:02.0725 |
| 11 | Money Choice Motorsport | Matthew Coleman | 2:02.4543 |
| 12 | Rosche Extra Soft | Damien Flack | 2:02.7555 |
| 13 | Grill'd | Andrew Barlow | 2:02.8659 |
| 14 | Hallmarc/PIARC | Michael Loccisano | 2:04.1756 |
| 15 | Superbarn Supermarkets | Theo Koundouris | 2:04.5605 |
| 16 | Vic Air Supplies | Simon Middleton | 2:05.5218 |
| 17 | Laminex Industries | Ross Lilley | 2:05.9080 |
| 18 | Hallmarc/PIARC | Marc Cini | 2:07.6197 |
| 19 | INCA Motorsports | Ray Angus | 2:08.2517 |
| 20 | Skye Sands | Rusty French | 2:08.6731 |
| 21 | McGrath Estate Agents | Shane Smollen | 2:12.2498 |
| 22 | Newcastle Jets | Nathan Tinkler | 2:15.8331 |