Pirelli: Albert Park will be interesting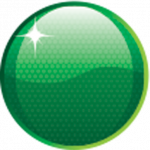 Tyre performance is set to play a decisive role in deciding the winner of Sunday's Australian Grand Prix.
The Albert Park race will mark Italian company Pirelli's first event as the sole tyre supplier, having taken over from Bridgestone at the end of last season.
The new tyres have been heavily critisised by several teams and drivers across pre-season testing for their high degredation rates.
According to Pirelli's Paul Hembrey, the tyres have been deliberately designed to spice up race strategy.
"Our tyres this year are designed to be different to what we have seen before in Formula One," said Hembrey.
"We're aiming for between two and three pit stops in Australia, which in some ways is against our company DNA as our road car tyres are designed to be as durable as possible.
"With that in mind, we're just keen to get going now and it will be fascinating to see exactly how the drivers and teams are going to use our tyres to employ different strategies during the race.
"We've noticed a few differences between the teams already in testing, and it's going to be very interesting to find out exactly how that translates into a race situation."
For a comprehensive look at what to look out for during the opening round of the 2011 FIA Formula One World Championship, CLICK HERE for Speedcafe.com's Race Guide.