Mark Skaife enjoying attacking Porsche style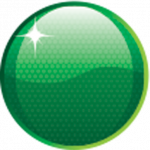 Mark Skaife says he enjoyed his opening day as a Carrera Cup driver at Albert Park, where he qualified second fastest.
Racing the category's Guest Car this weekend, the five-time Australian Touring Car Champion was pipped for pole position by New Zealand's Jonny Reid after the chequered flag fell on the qualifying session.
Earlier in the day, Skaife had been slowest in the category's only practice session after misreading the weather conditions.
"I really enjoyed it," said Skaife of his day.
"We messed ourselves around earlier in the day when we put slick tyres on in practice thinking it was going to dry up, and then it hosed with rain five minutes before the session started. I basically did no laps in the practice session.
"The car was good in the qualifying session. It's a whole different car to a V8 Supercar so you've really got to attack the track differently. I really enjoyed it – it was good fun.
"I expected to be up there somewhere but didn't know where exactly.
"Obviously not doing a lap in practice I didn't know where I would be in the field, but second in qualifying was a good result. I really liked it.
"Tomorrow, we'll give as good as we'll get."
Reid, who is expected to be a championship contender in his Simjen McElrea Racing entry, said he will enjoy racing Skaife from the front-row tomorrow.
"I was fortunate to get a clear lap at the end of today's qualifying session," he said.
"I was able to put together a reasonable lap that was better than the rest. From the little bit of track time that we've had, I'm absolutely stoked to be at the front.
"I said before the weekend it would be fantastic to be racing with Mark Skaife.
"He's a legend in my eyes and a legend in the V8 Supercars Championship so to be up the front with him is an honour in a lot of ways.
"In saying that, we're all here to win. So we'll race him hard and fair."
CLICK HERE for the qualifying report and result