Marcos Ambrose calls for fan support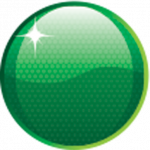 Marcos Ambrose is calling on the support of his fans in order to become the first Australian to compete in NASCAR's Sprint Cup All-Star race.
The non-points race, held at Charlotte Motor Speedway on May 21, is open to winners from the 2010 and 2011 Sprint Cup seasons, All-Star Race winners from the past 10 years, and the top-two finishers in the Sprint Shootout support race.
While Ambrose does not currently meet any of those criteria, the former two-time V8 Supercars Champion is hoping to gain the final spot on the grid, awarded via a fan vote on nascar.com.
With fans able to vote once an hour, Ambrose is encouraging his supporters to get clicking.
"It's the only race where you can get in purely through fan votes, hopefully all of my Australian fans log onto nascar.com and help me into the Race," said Ambrose.
"I closely follow all of the comments left on my Facebook and Twitter pages, and I'm very humbled by all of the support I receive from back home.
"The All-Star Race is a great event, there are only a couple of races that you ever do where points don't mean anything, and it's all about winning.
"It's just all wide open, you know you are either going to win or you're going to crash, and that's what makes the race so great; I wish I was a part of it.
"I've watched the race from the sidelines over the past couple of years, I want to be in it this year, and be a contender for DEWALT and Richard Petty Motorsports."
Over 1.4 million fans voted in the popularity contest last year, which saw Roush Fenway Racing's Carl Edwards elevated into the race.
If Ambrose is unsuccessful in the fan vote (and has failed to win a 2011 Sprint Cup race prior to May 21), he will try and race his way in via the Sprint Showdown.
The NASCAR Sprint Cup season continues this weekend at Auto Club Speedway, Fontana.