Key engineering change at Kelly Racing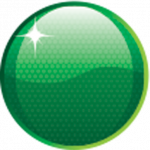 Rick Kelly will compete at Albert Park this weekend with a new race engineer.
Adam Hardy, who previously held roles with Triple Eight Race Engineering and Eurotech Racing in the British Touring Car Championship before moving to Kelly Racing this season, will replace Dave Swenson in the role.
Hardy had worked as a Data Engineer on Kelly Racing's #11 Pepsi Max and #16 Stratco Commodores, and will be assisted by Jack Daniel's Racing Data Engineer Peter Craik this weekend.
Swenson, who joined Kelly Racing upon its formation in 2009, will no longer have a role with the team.
Todd Kelly, Racing Director of Kelly Racing, said Hardy has proven a fantastic acquisition in a short period of time.
"Adam has huge potential and when we interviewed him and took him for a trial at one of our test days late last year I could see right away that he was an extremely capable Race Engineer," said Kelly.
"Swenno has made a huge contribution to the first two seasons of Kelly Racing and we wish him well in the future."
Swenson was the only Kelly Racing race engineer to have stayed with his 2010 driver over the recent off-season.
The Swenson/Rick Kelly partnership equaled Kelly Racing's best ever result last Sunday in Adelaide by scoring a second place finish.
A strategic error late in Saturday's race appeared to cost Kelly a similarly strong result in Race 3, and is likely to have played a role in Hardy's promotion.
The V8 Supercars hit the track today at Albert Park for Practice 1 at 13:30.