FIRST PICS: Porsches set for track action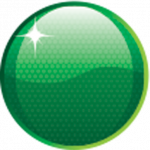 The Australian Carrera Cup Championship is set to blast back into life today at Albert Park, with practice and qualifying to be held this afternoon.
Twenty-three of the identical Porsche 997 GT3 Cup Cars will take to the circuit, including those of Guest Driver Mark Skaife, and title favourite Craig Baird.
While Skaife has never raced a left-hand-drive car before, Baird is one of three Kiwis with extensive Porsche experience, having just completed New Zealand's GT3 Cup Challenge summer series.
Baird, Daniel Gaunt and Jonny Reid all raced in the class, which according to series champion Gaunt will be a key advantage this weekend.
"I think racing in New Zealand will certainly help," Gaunt told Speedcafe.com.
"Bairdo, Reid and I have done six rounds over summer in very similar cars, they are three generations older, but what we've been doing will certainly prepare us well.
"I was fortunate enough to run a Cup S last weekend with Dean Grant at Clipsal (in the VodkaO Australian GT Championship) too, which is even more similar to what we're racing here."
Gaunt is aiming to win races in the Australian Carrera Cup, as he continues to rebuild following his aborted V8 Supercars campaign with Lucas Dumbrell Motorsport last year.
"Our deal came together late and it looks like we're ill-prepared, but I believe we have the best team," said Gaunt, who will team up with Tim Slade in this year's V8 Supercars endurance races.
"I've been working with Triple X Motorsport from New Zealand for three years now, and I don't see why we can't win a race or two.
"Bairdo is the benchmark obviously.
"I think Steve Richards will be sharp – he ran at the front of the V8 Supercars field for a long time, and adjusting to the Porsches shouldn't too much of an issue.
"Jonny will be quick as well, and I'm sure they're be a few others that will come into play.
"It's going to be a very competitive year and I'm really looking forward to it."
Jonny Reid's McElrea Racing team-mate, Michael Patrizi, will run in Wilson Security colours this weekend after a late deal with the firm.
A one-event deal at this stage, Patrizi has raced in Wilson Security colours previously, driving for Paul Cruickshank's team in the 2009 V8 Supercars Championship.
The Carrera Cup field will take to the Albert Park track for Practice 1 at 14:10.
CLICK HERE for the Albert Park entry list
CLICK HERE for FIRST PICS of Jonny Reid's entry
CLICK HERE for FIRST PICS and VIDEO of Steve Richards's entry
CLICK HERE for news and VIDEO of Mark Skaife's Albert Park drive