AUSTAR confirms Speed TV deal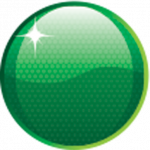 Long-suffering AUSTAR network viewers has announced that regional Australians will be able to watch some of the biggest events in world motorsports on its newest channels, SPEED and SPEED HD.
The new deal will commence on Friday March 25.
AUSTAR subscribers will now have access to live coverage of NASCAR Sprint Cup, World Superbikes, as well as the replay package of the V8 Supercars Championship – plus more.
SPEED and SPEED HD will be added to AUSTAR's Sports option at no extra charge and AUSTAR's Group Director, Corporate Development, Deanne Weir says this will provide even more value for money for sports customers.
"We are thrilled to be able to offer our very dedicated motorsports fans the channel they've been waiting for," Weir said.
"SPEED expands dramatically on the previous motorsports segments that were shown on the FOX Sports channels by showcasing them on a channel devoted entirely to the genre.
"While our negotiations with Premier Media Group (PMG) for the channel took longer than we had hoped, neither PMG nor AUSTAR ever gave up on our joint goal of providing regional Australians with access to this channel."
CLICK HERE for Speedcafe.com's extensive Television Times segment.