Tyre tenders open for new five-year deal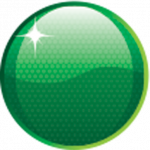 Tenders are being accepted for V8 Supercars' next five-year control tyre contract.
Speedcafe.com understands that Dunlop, Michelin, Hankook and Yokohama have expressed interest in securing the supply rights in the next contract, to start at the beginning of V8's Car of the Future in 2013, running until the end of 2017.
The biggest change of the supply will be V8 Supercars move to 18 inch wheels, disbanding the 17 inch wheels that have been the category's mainstay since its inception in 1993.
The control tyre includes supply of the Fujitsu V8 Series, which will continue to run the current 17 inch wheels until 2016.
Dunlop Motorsport manager Kevin Fitzsimons says that his company will tender for the supply.
"In the current climate, locking the price in for five years is difficult, but we are certainly interested," Kevin Fitzsimons said.
"We've already had one meeting. We had an inkling that it was coming sooner rather than later. The factory is aware of it but the factory has other issues at the moment (Japan's earthquake).
"We would have the capability of having the 18 inch test tyre pretty rapidly. We already started development of that one."
If Dunlop is successful, it would make it 17-consecutive years that the company has supplied the V8 Supercars field.
Also keen on securing V8 Supercars tyre services is Michelin.
A Michelin representative told Speedcafe.com that the French company will investigate the possibility of tendering.
"V8 Supercars is Australian biggest domestic racing category, so we'd be silly not to look at it," the spokeperson said.
"We've got a fairly big commitment with Carrera Cup, Australian GT and the GT3 Cup Challenge, so that remains our focus.
"We've seen the document and we're having a look at it, but that's all we're doing at this stage."
Tenders will close later in April.