Two weekends, two countries for Terry Sainty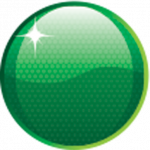 Terry Sainty and top fuel outfit Team Rapisarda are going to be very busy across the next week.
The team will compete in Willowbank Raceway's Top Fuel Championships this Friday and Saturday, before jetting over to Las Vegas on Wednesday for round three of the NHRA Full Throttle Drag Racing Series, to take place the following weekend.
Sainty intends to race up to a dozen events in America this season. Last month he competed in the NHRA season-opening Winternationals at Pomona, California, in February, where he qualified in 17th place, missing the 16-car field by just 0.035-seconds.
While the US is a big focus, the team is still planning on competing in all of the remaining ANDRA Pro Series rounds.
"It's great to be driving in the US for the Rapisarda family, it was a very generous offer from Santo for me to go over there and drive their car, just to be there was a big privilege for me," said Sainty.
"As far as qualifying in Pomona went we went very close, but we had a few issues and unfortunately weren't able to make it into the field, but even so, it was a great first experience."
With American events running across 1000 feet rather than the traditional quarter-mile Sainty joked about remembering which country he is in when behind the wheel.
"Heading back to Australia, I will have to really focus on where the finish line is," laughed Sainty.
"I will be trying some different things to help improve my driving, things like trying to shallow stage.
"It will be good to get more runs in before we go back to the States a few days after the Top Fuel Champs, with the dragster – Chrysler powered and American built – similar to the one we are running in the US and the same crew that we are running over there."
Sainty is currently in third place in the ANDRA Top Fuel championship with 279 points, behind series leader Darren Morgan (374pts) and Andrew Cowin (294pts). The Top Fuel Championships kick off at Willowbank Raceway on Friday March 25, with elimination racing getting underway on Saturday March 26.