Speedcafe.com set for major relaunch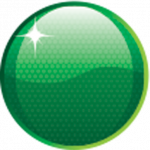 Speedcafe.com will relaunch tomorrow with a revised brand, a new look and new features – with the help of a special guest.
Murray Walker, the former voice of Formula One, will introduce the world to Speedcafe.com – the new name to Australia's leading motorsport news service.
The most significant change is that Speedcafe has dropped the '.au' off its URL, internationalising the site's domain name to 'Speedcafe.com.'
In the past, logging on to Speedcafe.com would take you to NASCAR.com, but in the recent weeks, Speedcafe has secured the international domain.
But never fear, 'Speedcafe.com.au' will still take you to 'Speedcafe.com.'
Another significant change is the look and feel of the site. After 17 months in the market place, the team at Speedcafe has decided to give the front page of the site a birthday, with more of the latest news just a click away.
The new look will be unveiled tomorrow (Thursday March 24th), where you'll find all of the big stories at the top of the page in the 'Vodafone Pole Position.' Below that, the 'IRWIN News' will see the most recent 30 news stories under three titles – V8 Supercars, National and International.
As Speedcafe.com News Editor Grant Rowley explains, the new site has been designed to ensure fans get the best chance to see the latest news.
"You've told us what you want, and we have listened," Rowley said.
"Speedcafe.com is constantly being updated with the latest news from home and abroad. On the old site, some people would miss a lot of the news if they were only looking at the Vodafone Top 10 news at the top of the site.
"In Speedcafe Version 2, the big stories will remain at the top in the Vodafone news, with all of the most recent stories will be featured in the IRWIN section, to ensure you never miss a story.
"Thanks for all of your feedback thus far. It's only been a short ride so far, and there's lots more in store.
"The team at Speedcafe.com is excited about its new name and new look. We hope you enjoy it."
If you have any feedback about Speedcafe.com, its new site and its future, please contact us at [email protected]
See below for Speedcafe.com's 30 second commercial …