Rick Kelly eyes Albert Park payday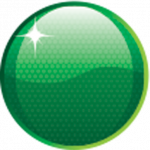 Rick Kelly heads to this weekend's non-championship V8 Supercars race with one focus – collecting a large cheque.
After finishing second in Sunday's Clipsal 500, the Jack Daniel's Racing driver is keen to cash in – literally – on his new-found form.
The Albert Park 400 will featuring a $500,000 cash prize (unspecified) based on the results of the non-points V8 meeting, supporting the Australian Grand Prix.
Kelly says he will inject the money into his team if he wins this weekend.
"I'll be wringing that thing's neck around there, there is no doubt about it," said Kelly.
"Nothing is going to help our team more than the $500,000 that they have got up on offer so we will be going like cut snakes to get it."
Kelly will be a busy driver over the course of the four-day Australian Grand Prix, also competing in the Red Bull Race Off against former F1 race winner David Coulthard, young Aussie F1 test driver Daniel Ricciardo and motocross star Robbie Maddison.
Kelly is looking forward to the Red Bull event, despite a few nerves.
"I'm more nervous about the Red Bull Race Off than I am about racing the Jack Daniel's Commodore in the main event," said Rick Kelly.
"I've never really driven a front wheel drive car on the track before and I'm up against David Coulthard!
"It's such a pleasure and such a big buzz to be driving alongside someone of that stature.
"Obviously the little Aussie, Daniel Ricciardo, is going to be really tough to beat as well.
"I know Robbie Maddison as well – I've got a time lapse shot of his jump in Las Vegas on the wall of my office at Kelly Racing – and we've caught up when he has raced a MINI at our V8 events over the past few years.
"It's going to be a great race and I'm really looking forward to it."
V8 action at Albert Park kicks off on Thursday with practice and qualifying.