Jason Richards replaces Bargwanna for AGP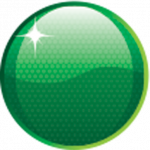 Jason Richards will return to the V8 Supercars Championship at Albert Park this weekend, driving the #14 Team BOC Commodore VE.
It will be Richards second opportunity in a week to race a V8 after competing at the Clipsal 500 Adelaide last week, winning a race in the Fujitsu V8 Series.
Regular #14 driver Jason Bargwanna has agreed to step down from the seat for this weekend's non-championship race.
The opportunity is possible because of a break in Richards' treatment for adrenal cortical carcinoma (ACC). He is due to fly to Michigan, the centre of learning on ACC, in early April.
After describing his Adelaide street race appearance as "therapy," Richards is looking forward to getting back into the Main Series.
"Team BOC's cars have been doing extremely well recently so it's hard to sit on the couch and watch," he said.
"I can't wait to get back racing with my team, who have been so supportive through everything, and having the test run in a Fujitsu V8 Supercar last week was a good indication that I am physically able to do it.
"Having said that, this is definitely not my comeback; it was a last minute deal. It's the thing I've been working up towards though and this break in my treatment has given me the opportunity to do it.
"I've got a lot more work to do before I come back full time but this was just a great opportunity to get back in the car at a time that would have a low impact on the team in terms of the championship but a high impact for me.
"Bargs has been very generous to step aside. I know very well how hard it is for a racecar driver to step away from a seat and I'm grateful."
Bargwanna was more than happy to offer his seat to the recovering Richards.
"I have taken inspiration from JR and his strength and character throughout these last few months, and if holding the stopwatch for the weekend at the AGP helps him in this battle then its a pleasure to do so," Bargwanna said.
"Anyone that knows me will tell you I don't need asking twice to jump behind the wheel of a race car, so stepping aside this weekend will hopefully give JR an extra kick to tackle this illness and get back to full health as quick as possible.
"Deb (ED: Bargwanna's wife), the boys and I wish JR and his family all the best for a speedy recovery."
Team owner Brad Jones says that while Richards is still in the fight of his life, this weekend's competition will go some way to improving his health.
"JR's in the middle of a really tough battle. He's got a lot of treatment and a hard road ahead of him, which is going to take up all his focus, but he's off the chemo at the moment so it's a great opportunity for him to have a drive of the car," he said.
"It was fantastic to see him drive at Clipsal. He pulled up so well; I thought he looked better at the end of the weekend than he did at the start and I hope that will be the case again at the AGP."