FIRST PICS: V8 Supercars pits at Albert Park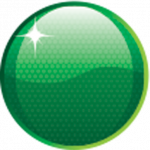 The V8 Supercars are set for their first-ever pitstop races at the Albert Park street circuit this weekend.
While the Australian Grand Prix support races remain non-championship affairs, the class has its own pitlane for 2011, allowing a new race format to be implemented.
The Albert Park 400 will consist of three 25 lap races, with drivers required to use both the soft and hard compound tyres in each race.
With the 75-litre fuel tanks in the cars, fuel will also need to be taken onboard during the stops, in order to complete each race's 130km durartion.
The qualifying format has also been given a shake-up, with a 'lucky dip' draw to be held after the 30 minute qualifying session.
The fastest man from qualifying will randomly draw a number between eight and 20, with the corresponding number of cars to be reversed before the top 10 shootout.
The Race 2 grid will then be decided by the results of Race 1, while the starting order for the third race will be determined by the Race 2 finishing order.
Tomorrow will see the V8 Supercars hit the track for two practice session, before an evening qualifying session.
The top 10 shootout and Race 1 will be held Friday, before one race per day on Saturday and Sunday.
The V8 Supercars races will carry a total prizepool of $500,000 this weekend – an added incentive for teams and drivers to race for victories.
The Albert Park event will see Jason Richards return to the V8 Supercars 'main game.' CLICK HERE for this morning's story.