DJR closes in on team manager, stability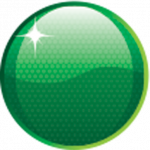 Dick Johnson Racing is potentially one week away from having a full-time team manager back on its books.
After a difficult off-season that saw a shift in ownership, as well as key staff changes – including champion driver James Courtney – the famous Queensland V8 Supercars team is finding its feet.
British motor racing team manager Malcolm Swetnam has been acting as an observer with DJR in the past months and will decide after this weekend's Australian Grand Prix support race if he will take the full-time role.
The position has been officially vacant since Adrian Burgess departed for Triple Eight Race Engineering at the end of last year.
Swetnam has worked in a wide variety of racing disciplines, including touring cars, open-wheelers and sportscars.
His role thus far has been overseeing the race weekend operations of DJR, and according to DJR general manager Glenn Turnor, a decision on the key team position will be made soon.
"Malcolm's been out here on an extended interview, with the view of him telling us by the end of this weekend if he wants the position, if we were to offer it to him," Turnor told Speedcafe.com.
"There are obviously some intricate details when you employ someone from another country, but we haven't got to that point yet – we haven't made an offer. We still have to see if he wants to do it and accept it."
Turnor says that securing a team manager is just one hurdle it has faced in 2011, but stresses that the team's goals have not changed …
"Over the past three months, it has been my objective to get this team back into a competitive position," he said.
"I'm pretty confident that we will achieve that through a number of key staff at DJR.
"For some reason, there seems to be a lot of reflection of what happened in the past. Unfortunately that's what can happen with a race team that has Dick Johnson's name above the door.
"I'll use one of Dick's favourite quotes here – the only thing you get from looking back is a sore neck.
"As far as we're concerned, we have almost completed the transitional aspects that we need to, and I'm very confident of the abilities of every single member in the team and that we will be competitive."