T8: Lowndes super impressive in F1 debut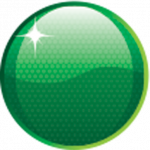 By Speedcafe.com
Tuesday 22nd March, 2011 - 10:37am
TeamVodafone team princial Adrian Burgess has heaped praise on his star driver Craig Lowndes, who had his first taste of a Formula One car at Mount Panorama today.
Driving a Vodafone McLaren Meredes Formula One car, Lowndes lapped the famous 6.213km circuit in a 1m49s (unofficial), just one second slower than regular McLaren F1 driver Jenson Button.
While Lowndes is no stranger to Bathurst, having won the Bathurst 1000 event five-times, Burgess says that he adapted to the foreign openwheel car quickly.
"Craig was very impressive," Burgess told Speedcafe.com.
"He did a fantasic job. You'd think he'd been driving them forever.
"I'm not sure exactly what times they were projecting. They did some simulation before today, but for Jenson to do a 1m48 was very good.
"Craig did a 1m49 which was extremelly impressive. Bare in mind, he's never driven one of these cars before. He knows the circuit, but never-the-less, you've still go to hold onto the thing.
"It was really impressive performance from him."
Burgess, who is a former team manager within a number of Formula One teams, said that the sight of an F1 car – and the huge spectator attendance – made the day a great spectacle.
"Seeing the F1 car come past … just the sound of the thing, the speed of it. It was mindblowing stuff," he said.
"I've seen many Formula One cars in my time, but none at a place like this. It's hard to describe what it's like.
"The atmosphere was great. The hill on pit straight was packed. When you look around behind us and up near Skyline, there were people everywhere. It was like a Thursday crowd for the 1000km race. At a guess, you'd say there were 15-20,000 people here.
"It's a very impressive crowd considering there were just two cars on track doing about eight minutes of running."
The Vodafone driver swap was held as a prelude to this weekend's opening round of the Formula One World Championship at Albert Park, Melbourne.
Comments are closed.