New RPM TV program returns tonight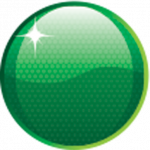 Popular Network Ten motorsports program RPM returns to Australian televisions tonight in a new timeslot, fresh look and a different feel.
Hosted by leading motorsports commentator Greg Rust, the show returns to air tonight after a three-year sabbatical.
RPM starts at 9.30 AEST, exclusive to ONE HD. The program will air every Tuesday night.
Tonight's program includes interviews with three of Australia's great racing exports – F1 star Mark Webber, NASCAR charger Marcos Ambrose and Valentino Rossi's MotoGP engineer Jeremy Burgess.
Compared to the old RPM, Rust says the show will be the same, but different.
"The show itself is live, and the content will vary each week," he told Speedcafe.com.
"It will have some components that are crafted stories, but it will be different to before. We've got a different formula this time.
"The guys at ONE HD and Ten knew they had a good brand, hence the reason why they kept the name – it still captures the news and views on what's happening in all forms of motorsport.
"But just because Ten's product range is F1, NASCAR and MotoGP, it doesn't mean that we'll stick solely to that.
"Obviously, we'll have a focus on those, but we'll be looking at all forms of racing, like V8s and a whole lot more.
"We're not going to just do story after story. There will be elements of that, but we'll mix it up with live interviews. For example, we're planning on doing Skype interviews with people. Not all of the time, because we are a studio format and we'll have guests, but it isn't always easy to get hold of people and get them in there.
"All sorts of programs are catching people on Skype now – even Oprah uses it!
"We hope that it will be a good way of getting information to people.
"It's about fun at the end of the day.
"There will be a bit of motoring in there too – we're not going to take on Top Gear – but it will be a good mixture of cars, bikes and lots of stuff for people to enjoy."