Michael Caruso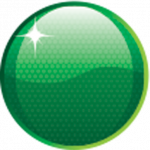 Fujitsu Racing's Michael Caruso entered the Clipsal 500 sixth in the V8 Supercars Championship after a strong round in Abu Dhabi. While his team-mate Lee Holdsworth once again proved to be a pace-setter on the Adelaide streets, Caruso struggled, dropping eight spots on the points table.
Speedcafe.com's Grant Rowley caught up with Caruso to find out what went wrong.
SPEEDCAFE: It was a tough run for you in Adelaide, qualifying and finishing outside the top 15 on both days. What went wrong?
MICHAEL CARUSO: It was embarrassing. When we go to street circuits we're normally quick – just look at (team-mate) Lee (Holdsworth)'s pace. We found that there was a fundamental problem in the front-end of the car, which really hampered our whole weekend.
SPEEDCAFE: That must have been frustrating, given that you missed out on a lot of points at what was potentially a strong weekend for you.
MC: Exactly. The worst thing about it was that as soon as we got it back to the workshop, we found the problem. That's good and bad, but it was quite embarrassing on the weekend to be battling around the back of the field when we're known to be front-runners at these type of events.
It's a missed opportunity. To enter the round sixth in the championship and now be back in 14th is just not good enough.
The good thing is they found something, but it's just a shame that it's for the Grand Prix rather than Adelaide.
SPEEDCAFE: Not all is lost at the moment though. You have dropped back in the standings, but the points gap is still quite small at this stage of the season. Is your focus now just to forget about that and push on?
MC: Yeah, it is. The hard thing is… I just hope we don't continue to have those types of issues, particularly at the rounds we expect to be strong. We've just got to make up for it now, which we can do, and make sure we keep on top of things.
SPEEDCAFE: The Grand Prix is a good opportunity to let your hair down, and perhaps let out some of this frustration.
MC: It'll be good to get back on the track straight away, and just make sure everything is sorted with the car. But as everyone knows, we'll be trying things that we wouldn't try at race meetings, so it'll be good to make sure things are right and hopefully learn some new stuff. Then we'll move on to Hamilton and hopefully try and win some trophies.
SPEEDCAFE: Do you feel that, besides the problem, the team is ready to challenge even more so than you have done in the past?
MC: Yeah, look, we've been struggling with pitstops lately, both myself and Lee have had some wheel nut issues. The guys are doing a good job, but they've just had some equipment failings. But they are working really, really hard at the moment. They've been quite frustrated to have those problems because they have been working extremely hard, and have been focussing on improving our performances.