Mazda test ahead of Targa Tasmania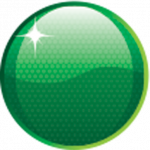 Just over two weeks out from the 20th anniversary Targa Tasmania, the Mazda Motorsport team is putting the finishing touches to its turbo-charged trio.
The dual Mazda RX-8 SPs are currently testing at Wakefield Park Raceway outside Goulburn (NSW) preparing for the gruelling five day event that is considered one of the toughest tarmac rallies in the world.
It will be new team member Jamie Vandenberg's first run behind the wheel of the RX-8 SP, he will partner Mazda regular Steve Glenney; with World Rally Championship Academy driver Brendan Reeves to pilot the Showroom class Mazda3 MPS.
"It is a great opportunity to have both RX-8 SPs available to evaluate back to back," said Glenney.
"We're in a unique position because we can compare recent changes side by side and see what works best."
After achieving an impressive second placing behind Jason Whites' Lamborghini Gallardo Superleggera at Targa Wrest Point in January, Glenney is confident that ongoing work on his RX-8 SP will help him close the gap even further at Targa Tasmania.
While the RX-8 SP doesn't have the same power as its rivals, it is well suited to the demanding roads of Tasmania.
Mazda Motorsport boss, Allan Horsley is confident that there is little left to extract in terms of engine performance from the RX-8 SPs, but he is hopeful that recent handling refinements will deliver on road improvements.
"The RX-8 SP has come a long way since its early days," said Horsley.
"We've experienced a number of highs and lows, but what we finally have here is a polished package."
While a lot of attention has been given to perfecting the teams RX-8 SPs, the Showroom class Mazda3 MPS is also fully prepared and ready to tackle Targa Tasmania. Reeves is currently in Europe preparing for this weekend's Rally de Portugal where he will take on 19 other young hopefuls, including fellow Aussie Molly Taylor, in the WRC Academy segment of the world championship.