Lowndes: McLaren could go a lot quicker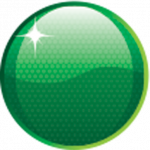 By Speedcafe.com
Tuesday 22nd March, 2011 - 12:21pm
V8 Supercars driver Craig Lowndes says the McLaren Formula One car he drove at Bathurst today could have gone "a lot quicker."
Lowndes and 2009 Formula One World Champion Jenson Button both drove the car around Australia's most iconic race track today as part of a Vodafone promotion.
The pair set unofficial times of 1m49s and 1m48s respectively during their brief runs in the car, as compared to Lowndes's previous best lap at the venue, a 2m06s set last year in practice for the Bathurst 1000.
"Potentially it could be a lot quicker but realistically I've been told to bring it back in one piece," said Lowndes of his lap time.
"Today is more about sharing the experience with Jenson – show him the track and the car and vice versa."
Lowndes praised the acceleration of the single-seater, with its rapid throttle response heading towards The Cutting a clear highlight.
"When I first went out it was the acceleration but when you go through Turn 2 you really realise how much acceleration you have," he said.
"In comparison the V8 seems to labour up the mountain."
Comments are closed.