CAMS and Formula 3 move to secure future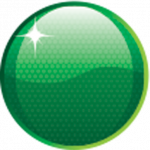 The Confederation of Australian Motor Sport is set to take a more active role in the future of the Formula 3 Australian Drivers Championship.
CAMS has presented Formula 3 organisers with a new five-year Category Management Agreement, which will see the class continue to award the coveted CAMS Gold Star.
With Formula 3 having struggled for competitor numbers in recent seasons, CAMS will implement a comission into the future of the championship.
The Formula 3 Australian Drivers Championship has aligned itself to three V8 Supercars race meetings for 2011, in a bid to make the class more commercially attractive.
According to Formula 3 organisers, the move onto the V8 Supercars bill is the first stage in a multi-year business plan that will enhance its potential as a stepping stone to both overseas racing and V8 Supercars.
"The series and its competitors are thrilled to see the governing body take an open mind into all discussions and actively seek to assist the championship in achieving its objectives and goals for the growth of the series, and that CAMS has recognised the hard work and commitment being shown by management to grow the championship," read a statement from Formula 3 Australia. 
"Formula 3 also welcomes the implementation of a CAMS commission into the future of the Australian Drivers Championship and looks forward to actively participating in discussions about ways to build the profile and regain the stature of the Australian Drivers Championship / Gold Star award."
Formula 3 organisers have announced a raft of competitor incentives in recent months, including commercial agreements with Kumho Tyres, Forpark Australia, Elf Race Fuels Australia and Performance Friction Brakes.
Formula 3 Australia expects to sign off on the new Category Management Agreement prior to the commencement of its opening round at Winton on May 20-22.