No speed limit on Lowndes Bathurst F1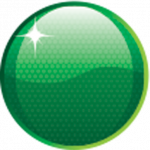 V8 Supercars legend Craig Lowndes will have no speed restrictions in his Formula One debut at Mount Panorama tomorrow.
Lowndes, who arrived in Bathurst last night, will head out to the track today to survey the hollowed Bathurst layout with the Vodafone McLaren Mercedes test team to assess how the unique driver swap test will be undertaken.
Both Lowndes and F1 driver Jenson Button will have the once-in-a-lifetime opportunity to lap the Bathurst circuit in a modern-day F1 car. Lowndes and Button will also drive a TeamVodafone Commodore VE during the event.
Lowndes says that he will have the chance to go flat out in his F1 debut.
"The only restriction I've got is myself," Lowndes told Speedcafe.com.
"We've got to be sensible about it all. We've both got to race next weekend. Jenson doesn't want to hurt himself, and I don't want to hurt the car. We'll be sensible.
"It is just a demonstration. We've been lucky enough that we have the opportunity through Vodafone and the Bathurst City Council so I'll take it for what it is, but I won't be trying to crack any lap records."
The unique driver swap follows last year's successful Button/Jamie Whincup swap at Albert Park.
The on-track proceedings will kick off at Mount Panorama at 11am, with the pair getting a number of laps in each car. See below for full schedule.
Lowndes is champing at the bit to get experience underway.
"I'm more interested in getting up there and seeing what McLaren's impressions are of the place," he said.
"We know what it's like – we know what the track is all about, so it will be interesting to see what they think about F1 around the track.
"Now I can start thinking about it. I've been trying to put it out of my mind all weekend and be able to focus on how it's all going to be."
The McLaren team has been at Bathurst since Friday, surveying the track to see where the F1 car can and can't go.
"Through The Dipper will be an issue," Lowndes admits.
"Maybe a couple of little bumps around the top section of the track, but we'll just go over them or around them. They might jack the car up, I don't know what they're going to do!
This will be a much belated F1 debut for Lowndes, who tried to crack a career in Europe in 1997.
With the backing of Tom Walkinshaw Racing, Lowndes headed to Formula 3000 with dreams of an international career, only to suffer a difficult season.
While he has gone on to win five Bathurst 1000s and three V8 crowns, he rues his missed opportunity.
"Yeah, the grey hairs, wrinkles, bit older, a bit slower!" he joked.
"It's one of those things which is disappointing, but to get a feel for what the car is all about on Tuesday will be great.
"The acceleration, that's what Jamie keeps talking about. I want to get a feeling for what could have been.
"F1 didn't work out for me, but I'm more focused on some Le Mans or Sportscar stuff. That's where my focus is."
Time
Activity
11:00am – 11:07am
MC welcomes drivers to main media area (Pit Lane)

Mayor Paul Toole welcomes drivers to Bathurst

MC hosts a 5 minute Q&A with Jenson Button and Craig Lowndes

11:21 – 11:39am
Jenson Button undertakes 5 lap demonstration in F1 car

Craig Lowndes Q&A and commentary

11:44am – 11:54am
Craig Lowndes undertakes 3 lap demonstratoin in Team Vodafone V8 Supercar

Jenson Button Q&A and commentary

12:00pm – 12:12pm
Jenson Button undertakes 4 lap demonstration in Team Vodafone V8 Supercar

Craig Lowndes Q&A and commentary

12:22pm – 12:40pm
Craig Lowndes undertakes 5 lap demonstration in F1 car

Jenson Button Q&A and commentary

12:42pm – 12:47pm
Jenson Button and Craig Lowndes – Media Q&A (Pit Lane)
12:47pm – 1:02pm
Jenson Button and Craig Lowndes interact with fans in spectator area adjacent to Pit Straight/Harris Park