Mark Winterbottom lands role in Disney film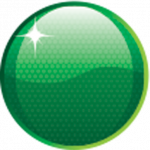 V8 Supercars driver Mark Winterbottom will have his own character in the upcoming Disney Pixar movie Cars 2.
The Orrcon Steel Ford Performance Racing driver will play a cameo role, voicing 'Frosty,' a character decked out in Australian national sporting colours.
Winterbottom was recently announced as V8's Cars 2 Truck Tour ambassador, which is a traveling roadshow that attends selected V8 Supercars events.
The story of Cars 2 sees Lighting McQueen invited to compete in the World Grand Prix to race against the fastest cars in the world in three locations – Japan, Italy and the UK.
It's at the launch party event that our character 'Frosty' will meet up with Lighting McQueen as the Australian representative for the big race.
Cars 2 will be into Australian cinemas on June 23.
Winterbottom, who recently became a father for the first time, says that he was thrilled to be involved with the project.
"It was an awesome opportunity that comes along once in a lifetime," said Winterbottom.
"Seeing the character on the big screen for the first time will be an amazing feeling. I'm a huge fan of the original Cars, it is a movie I've watched countless times and I just can't wait for Cars 2."
See below for a video with Winterbottom on the making of 'Frosty' on Cars 2.