Kyle Busch unstoppable at Britsol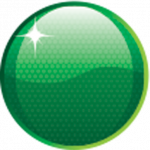 Joe Gibbs Racing's Kyle Busch has taken a Bristol clean-sweep for the second consecutive time – winning both the Nationwide Series and Sprint Cup Series races at the Tennessee venue.
Busch recorded his 20th Sprint Cup Series race victory after coming out on top in a battle with Carl Edwards and Jimmie Johnson over the final 50 laps.
Busch now has five victories in a row at Bristol, having won in all three divisions there last season.
"It was a lot harder today – Carl kept me honest there," said Busch of his victory.
"I was making a couple of mistakes, but nothing we couldn't rebound from.
"You've got to be patient sometimes, and sometimes you've got to go for it and put it through the middle.
"There were a couple of lapped cars that kind of held me up a little bit, and I just gave way because it was too early to push the issue.
"Our guys won the race on the last pitstop, getting me out in front of Carl (Edwards). I don't know if I would have been able to get around Carl."
Edwards and Johnson crossed the finish line second and third, while a seventh place finish for Kurt Busch was enough to propel the Penske Dodge driver to the points lead.
The first caution of the day flew after just 28 laps, thanks to a multi-car wreck triggered by Jeff Burton slowing on the front-stretch. Brad Keselowski, David Reutimann, Denny Hamlin, Jamie McMurray, and A.J. Allmendinger all suffered damage in the incident.
McMurray was involved in a second multi-car crash on lap 436 – this time caused by a slowing Kasey Kahne. The incident saw Kevin Harvick turned wildly into the infield by Mark Martin, while Trevor Bayne, Jamie McMurray, Clint Bowyer and Juan Montoya found themselves with damage while trying to avoid the incident.
Harvick emerged from his spin remarkably unscathed, and went on to finish sixth behind Matt Kenseth and team-mate Paul Menard.
Australian Marcos Ambrose took a hard fought 15th place finish after suffering damage late in the race.
"We fought hard to stay on the lead lap and got some damage late, which hurt the handling of the car, but I'll take it," said Ambrose.
"I'm disappointed with 15th, but when you have a difficult day like that, you've just got to walk away saying I've got a straight car and decent points."
See below for the full result
| | | | | |
| --- | --- | --- | --- | --- |
| 1 | Kyle Busch | Toyota | M&M's | 500 |
| 2 | Carl Edwards | Ford | Scotts EZ Seed | 500 |
| 3 | Jimmie Johnson | Chevrolet | Lowe's / Kobalt Tools | 500 |
| 4 | Matt Kenseth | Ford | Crown Royal Black | 500 |
| 5 | Paul Menard | Chevrolet | CertainTeed / Menards | 500 |
| 6 | Kevin Harvick | Chevrolet | Budweiser | 500 |
| 7 | Kurt Busch | Dodge | Shell / Pennzoil | 500 |
| 8 | Greg Biffle | Ford | 3M | 500 |
| 9 | Kasey Kahne | Toyota | Red Bull | 500 |
| 10 | Ryan Newman | Chevrolet | Tornados | 500 |
| 11 | Dale Earnhardt Jr | Chevrolet | National Guard / Amp Energy | 500 |
| 12 | Mark Martin | Chevrolet | GoDaddy.com | 500 |
| 13 | Bobby Labonte | Toyota | Bush's Baked Beans | 500 |
| 14 | Jeff Gordon | Chevrolet | Pepsi Max | 500 |
| 15 | Marcos Ambrose | Ford | Dewalt | 500 |
| 16 | David Ragan | Ford | UPS "We Love Logistics" | 500 |
| 17 | Martin Truex Jr. | Toyota | NAPA Auto Parts | 500 |
| 18 | Brad Keselowski | Dodge | Miller Lite | 500 |
| 19 | Tony Stewart | Chevrolet | Office Depot / Mobil 1 | 500 |
| 20 | Jeff Burton | Chevrolet | Caterpillar | 498 |
| 21 | Jamie McMurray | Chevrolet | Bass Pro Shops / Tracker | 498 |
| 22 | Regan Smith | Chevrolet | Furniture Row Companies | 498 |
| 23 | Joey Logano | Toyota | The Home Depot | 497 |
| 24 | Juan Montoya | Chevrolet | Target | 497 |
| 25 | Dave Blaney | Chevrolet | Accell Construction | 497 |
| 26 | Travis Kvapil | Ford | Long John Silver's | 496 |
| 27 | David Gilliland | Ford | TMone / Taco Bell | 495 |
| 28 | Tony Raines | Ford | Front Row Motorsports | 494 |
| 29 | Bill Elliott | Chevrolet | Security Benfit/ Rydex | 493 |
| 30 | David Reutimann | Toyota | Aaron's Dream Machine | 493 |
| 31 | A.J. Allmendinger | Ford | Best Buy | 493 |
| 32 | Andy Lally * | Chevrolet | Super Eco-Fuel Saver | 491 |
| 33 | Denny Hamlin | Toyota | FedEx Express | 488 |
| 34 | Trevor Bayne | Ford | Motorcraft / Quick Lane Tire & Auto | 482 |
| 35 | Clint Bowyer | Chevrolet | BB&T | 456 |
| 36 | Brian Vickers | Toyota | Red Bull | 441 |
| 37 | Casey Mears | Toyota | GEICO | 427 |
| 38 | Dennis Setzer | Dodge | K-Automotive Motorsports | 336 |
| 39 | Robby Gordon | Dodge | Speed Energy / Food City | 127 |
| 40 | J.J. Yeley | Chevrolet | Red Line Oil | 97 |
| 41 | Joe Nemechek | Toyota | NEMCO Motorsports | 72 |
| 42 | Landon Cassill | Toyota | Big Red | 36 |
| 43 | Michael McDowell | Toyota | HP Racing LLC | 35 |