Formula Vee entrant dies after accident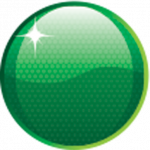 A New South Wales state Formula Vee competitor has died as a result of a crash at Eastern Creek Raceway.
Matthew Harrison was competing as part of the NSW Motor Race Championship. After an incident at the western Sydney circuit, emergency services attended the scene and transferred the critically injured Harrison to Sydney's Westmead Hospital where he later died.
CAMS will conduct a full incident investigation in conjunction with the New South Wales Police and event organisers and have deployed experts to assist in the investigation. CAMS will also offer welfare and counseling support to the family, friends and other participants involved in the event.
CAMS President Andrew Papadopoulos extended his deepest condolences.
"CAMS is extremely saddened by the incident and the loss of its valued member," he said.
"Our thoughts and sympathy go out to the family and friends in this difficult time."
Harrison was a second year Formula Vee competitor after stepping up from a long junior career in karting.
Speedcafe.com passes on it condolences to the Harrison family.