Brendan Reeves ready for Rally Portugal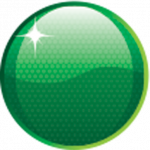 Australia's Brendan Reeves and Rhianon Smyth are only days away from opening their 2011 World Rally Championship (WRC) Academy campaign, the Rally de Portugal.
The Victorian brother and sister rally team will contest six rounds of this year's WRC Academy after Reeves, along with fellow Aussie Molly Taylor, won the Pirelli Star Driver Shootout in Spain last October. 
Reeves has competed internationally in the past but Rally Portugal will be his first European event.  The 22 year old will drive a Ford Fiesta R2 prepared by M-Sport in the UK, as will all competitors in the series.  The WRC Academy has attracted 20 entrants from around the world and Reeves has no doubt that competition will be tough.
"The WRC Academy is all about bringing junior drivers on to the world stage and being a one-make series will really help even up the competition," Reeves said. 
"As everyone in the Academy will be driving an identical car, it really puts everyone on an even playing field."
Reeves and Smyth have had a busy lead up to Rally Portugal taking part in the WRC Academy Induction program which included two-day program of media skills, fitness, sports science, goals, planning, driving techniques and an overview with technical details on the car.  That was followed by a snow driving course in Finland run by multiple World Rally Champion, Tommi Makinen, before heading to Spain for two days of testing in a Fiesta R2 similar to the one Reeves will drive in Rally Portugal.
"I haven't had much of an opportunity to drive a Fiesta R2 before, so any chance I get I've tried to make the most of. Hopefully it will prepare me well for Portugal," said Reeves.
Rally Portugal gets underway this Thursday, March 24, with a 3.27km Super Special stage at Lisbon's Praça do Império (Empire Square).  Three full days of competition follow however the Academy competitors will contest only the Super Special Stage and days 1 and 2 of the event.