Will Davison on pole for Sunday's Clipsal race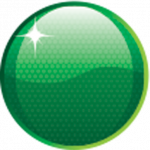 Will Davison has taken pole for Race 4 of the V8 Supercars Championship at the Clipsal 500 today.
The Trading Post Ford Performance Racing driver took the top slot ahead ofyesterday's podium finisher Jamie Whincup in his TeamVodafone Commodore VE.
Davison's top spot is his third career pole, his first for FPR and he was elated with the result.
"Unbelievable," he said.
"I've been saying, that the car has been a rocketship. It's been just about me getting me right and getting runs on the board.
"Hopefully this is just a taste of what is to comer."
Mark Winterbottom will line-up in third place ahead of Lee Holdsworth (Fujitsu Racing).
Rounding out the top 10 is James Courtney, Paul Dumbrell (The Bottle-O), Jonathon Webb (Mother Energy Drinks), Rick Kelly (Jack Daniel's Racing), Craig Lowndes (TeamVodafone) and David Reynolds (Stratco Racing).
Yesterday's winner Garth Tander had continued issues at the final corner, unable to arrest the car affectively. He will start from 13th place.
Today's second leg of the Clipsal 500 will be held at 2.35pm. Traditional Clipsal 500 regulations mean that the winner of today's race will be recognised as the official winner of the famous Adelaide street race.
| | | | | |
| --- | --- | --- | --- | --- |
| Pos | # | Driver | Car | Time |
| 1 | 6 | Will Davison | Ford Falcon FG | 1:21.2978* |
| 2 | 88 | Jamie Whincup | Holden Commodore VE2 | 1:21.4781 |
| 3 | 5 | Mark Winterbottom | Ford Falcon FG | 1:21.4925 |
| 4 | 33 | Lee Holdsworth | Holden Commodore VE2 | 1:21.5204 |
| 5 | 1 | James Courtney | Holden Commodore VE2 | 1:21.5726 |
| 6 | 55 | Paul Dumbrell | Ford Falcon FG | 1:21.6336 |
| 7 | 19 | Jonathon Webb | Ford Falcon FG | 1:21.7794 |
| 8 | 15 | Rick Kelly | Holden Commodore VE2 | 1:21.7974 |
| 9 | 888 | Craig Lowndes | Holden Commodore VE2 | 1:21.8000 |
| 10 | 16 | David Reynolds | Holden Commodore VE2 | 1:21.8799 |
| 11 | 8 | Jason Bright | Holden Commodore VE2 | 1:21.8923 |
| 12 | 11 | Greg Murphy | Holden Commodore VE2 | 1:21.9298 |
| 13 | 2 | Garth Tander | Holden Commodore VE2 | 1:22.0102 |
| 14 | 39 | Russell Ingall | Holden Commodore VE2 | 1:22.0263 |
| 15 | 17 | Steven Johnson | Ford Falcon FG | 1:22.1100 |
| 16 | 14 | Jason Bargwanna | Holden Commodore VE2 | 1:22.1215 |
| 17 | 3 | Tony D'Alberto | Ford Falcon FG | 1:22.1447 |
| 18 | 47 | Tim Slade | Ford Falcon FG | 1:22.2139 |
| 19 | 7 | Todd Kelly | Holden Commodore VE2 | 1:22.2775 |
| 20 | 4 | Alex Davison | Ford Falcon FG | 1:22.2895 |
| 21 | 61 | Fabian Coulthard | Holden Commodore VE2 | 1:22.2943 |
| 22 | 34 | Michael Caruso | Holden Commodore VE2 | 1:22.3458 |
| 23 | 9 | Shane Van Gisbergen | Ford Falcon FG | 1:22.3850 |
| 24 | 18 | James Moffat | Ford Falcon FG | 1:22.5221 |
| 25 | 21 | Karl Reindler | Holden Commodore VE2 | 1:22.5641 |
| 26 | 12 | Dean Fiore | Ford Falcon FG | 1:22.8203 |
| 27 | 30 | Warren Luff | Holden Commodore VE2 | 1:23.0714 |