Jamie Whincup: Second is not the way I roll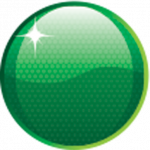 Clipsal 500 winner Jamie Whincup has cautioned against early predictions of a third championship title.
Having proven the man to beat in the opening events in Abu Dhabi and Adelaide, Whincup now leads the driver's standings on 567 points, 144 clear of nearest challenger Mark Winterbottom.
Whincup, who today won a record-setting fourth Clipsal 500, said that he was in a similar championship position after the opening races last year, before losing the title to James Courtney.
"I'm here to win races. I was gutted after yesterday – second in any race at this stage is not the way I roll," Whincup said of protecting his championship lead.
"I was in a similar position last year and I was mowed down and spat out the back.
"There's certainly a long long way to go and we need to keep our heads down."
Whincup was involved in a spirited tussle for the lead with Will Davison in the opening stages of today's race, but found himself having to recover in the middle phase of the race after dropping back through the field.
"It was certainly the toughest Clipsal 500 I've ever been involved in," he said.
"In the changing conditions it's so easy to crash the car. In the early stages Will and I were going absolutely hammer and tongs.
"It may have seemed strange, but we just wanted track position for when the track dried out.
"We dropped back about six or seven spots, but we changed the tyre pressures in the first stop and the car was much faster after that.
"That allowed me to get track position again, and then on slicks at the end the car was absolutely phonomenal."