Unique qualifying format for Perth V8 event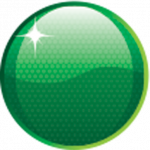 The Trading Post Perth Challenge at Barbagallo Raceway in May will have a unique qualifying and race format this year.
Qualifying and Race 7 of the Championship will be held on the Saturday, all on Dunlop's hard tyre compound.
On Sunday, two races will be held, with each car's fastest qualifying sorting the order for Race 8, and their second fastest lap setting the grid for Race 9.
All of Sunday's competition will be run on Dunlop's Sprint (soft) tyres.
Both qualifying sessions will run for 20 minutes, and all three races will be contested over 120km each.
Perth-born driver and yesterday's Clipsal 500 race winner Garth Tander says that the unique qualifying format on Sunday will make the 20 minute session similar, but different …
"It's different, there's no getting away from that!" Tander said.
"I don't think it's such a bad thing – you've just got to go out there and do two lap times. It's no different to any other session. If you time your tyres and get your tyres right, then you've just got to do two solid runs.
"You won't be able to just put a banker in and then a ball-tearer. You've got to make sure that both laps on your run are really strong."
Tander says the tyre allocatation of hards (Saturday) and softs (Sunday) is a good mix.
"The tyre alloaction should be fine," he said.
"As long as we've got enough softs to get through the day, I see no issue with it. We saw in 2009 that Perth lends itself to soft tyre racing, so I'm confident the format will work."
The Trading Post Perth Challenge will be held on April 29-May 1.
There has also been another slight revision to the Albert Park 400's qualifying system, with non-championship points on offer.
To go with the unique inverted grid, 100 points will be awarded to the pole-sitter before the grid mix up. 100 points will also be on offer for each of the three races, meaning that a maximum of 400 points can be scored over the course of the support races.
The driver with the highest points will score the overall win and a share of a large cash giveaway. CLICK HERE to see the format of qualifying and starting order for Race 1.