Legendary South Australian passes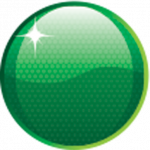 Legendary South Australian speedway promoter and raconteur, Kym Bonython has passed away at the age of 90 in Adelaide.
The eminent South Australian lived an extraordinary life that included being a leading figure in the art and music scene nationally,along with cheating death as a speedboat and speedway racer.
More recently, he has been an active campaigner for euthanasia reform in South Australia and was presented with a Premier's Lifetime Achievement award.
He was one of the figures instrumental in the early days of the the Australian Grand Prix in Adelaide.
Perhaps his greatest achievements in the motorsport realm was as a legendary promoter at the defunct Rowley Park Speedway in Adelaideduring the halcyon days of the sport.
Bonython was responsible for standing room only crowds every Friday night at the circuit as his good friend and fellow Speedway legend, George Tatnell was a household name in Adelaide.
Not only that, he survived numerous horrific midget crashes – one of the most iconic images in Australian speedway is of Bonython being flung – upside down from his racecar.
Earlier in life, he was a World War II fighter pilot among many other pursuits. Ironically – as the F-18 Hornet addressed the Clipsal 500 crowd yesterday and elevated vertically to the heavens, Bonython drew his last breath – his world's meeting in extraordinary fashion. Fitting for such an extraordinary gentleman.