Jamie Whincup wins fascinating Clipsal 500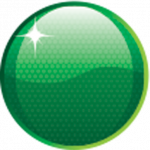 Jamie Whincup has taken a record setting fourth Clipsal 500 victory on a day of mixed weather conditions in Adelaide.
The TeamVodafone driver swapped the lead with Will Davison early in wet conditions, before falling back into the pack as the track dried out.
While several drivers took turns to lead the race, Whincup charged back in the second stint, taking the top spot for good just prior to the second round of stops.
Rick Kelly was a well deserved second at the flag, having led for a large portion of the race.
Mark Winterbottom recovered from an early mistake which dropped him outside the top 10 to take third, ahead of the Holden Racing Team's James Courtney and Garth Tander.
Yesterday's winner withstood heavy pressure from Paul Dumbrell in the closing stages, while Will Davison, Steven Johnson, Fabian Coulthard and Alex Davison rounded out the top 10.
The wet opening stint will no doubt be remembered as one of the highlights of the season, with Whincup and Davison falling back into the pack as their wet tyres deteriorated on a drying track.
The Safety Car made its first appearance on Lap 29, just after the first round of pitstops had been completed.
Lee Holdsworth had been the only contender to opt for slicks, and paid the price at Turn 8 on his out lap.
The Safety Car was required again just laps later, with Jason Bright spinning on his own at the Senna Chicane and making heavy contact with the inside tyre wall.
Warren Luff caused the third and final Safety Car on Lap 49 when he crashed at Turn 8, giving teams the opportunity to take their second and final stops.
Whincup's team-mate Craig Lowndes also had a fraught day, dropping from the top five to outside the top 20 when he picked up a puncture from Bright's incident halfway through the race.
Lowndes's race subsequently ruined for good thanks to a pitlane incident that saw the TeamVodafone Commodore released into the path of Greg Murphy in pitlane, resulting in a wild spin at pit exit, and a drive-through-penalty.
Lowndes eventually finished 12th, behind Jonathon Webb, who faded in the final stint after looking a podium contender during the middle of the race.
Joining Turn 8 victims Luff and Holdsworth on the DNF list were Todd Kelly and Jason Bargwanna – the pair colliding at Turn 4 on the second lap of the race, causing significant damage to both cars.
For the second day in a row, the race ran to time rather than distance – with 77 of the 78 laps completed.
Despite the weather, the Clipsal 500 was again well supported by the fans, with an official crowd figure of 270,800 over the four days.
| | | | | |
| --- | --- | --- | --- | --- |
| 1 | 88 | Jamie Whincup | Holden Commodore VE2 | 77 |
| 2 | 15 | Rick Kelly | Holden Commodore VE2 | 77 |
| 3 | 5 | Mark Winterbottom | Ford Falcon FG | 77 |
| 4 | 1 | James Courtney | Holden Commodore VE2 | 77 |
| 5 | 2 | Garth Tander | Holden Commodore VE2 | 77 |
| 6 | 55 | Paul Dumbrell | Ford Falcon FG | 77 |
| 7 | 6 | Will Davison | Ford Falcon FG | 77 |
| 8 | 17 | Steven Johnson | Ford Falcon FG | 77 |
| 9 | 61 | Fabian Coulthard | Holden Commodore VE2 | 77 |
| 10 | 4 | Alex Davison | Ford Falcon FG | 77 |
| 11 | 19 | Jonathon Webb | Ford Falcon FG | 77 |
| 12 | 888 | Craig Lowndes | Holden Commodore VE2 | 77 |
| 13 | 47 | Tim Slade | Ford Falcon FG | 77 |
| 14 | 16 | David Reynolds | Holden Commodore VE2 | 77 |
| 15 | 12 | Dean Fiore | Ford Falcon FG | 77 |
| 16 | 39 | Russell Ingall | Holden Commodore VE2 | 77 |
| 17 | 21 | Karl Reindler | Holden Commodore VE2 | 77 |
| 18 | 9 | Shane Van Gisbergen | Ford Falcon FG | 77 |
| 19 | 11 | Greg Murphy | Holden Commodore VE2 | 77 |
| 20 | 3 | Tony D'Alberto | Ford Falcon FG | 76 |
| 21 | 34 | Michael Caruso | Holden Commodore VE2 | 76 |
| 22 | 18 | James Moffat | Ford Falcon FG | 63 |
| 23 | 8 | Jason Bright | Holden Commodore VE2 | 59 |
| DNF | 30 | Warren Luff | Holden Commodore VE2 | 47 |
| DNF | 7 | Todd Kelly | Holden Commodore VE2 | 33 |
| DNF | 33 | Lee Holdsworth | Holden Commodore VE2 | 27 |
| DNF | 14 | Jason Bargwanna | Holden Commodore VE2 | 1 |
| 1 | 88 | Jamie Whincup | Holden Commodore VE2 | 77 |
Championship points
| | | |
| --- | --- | --- |
| 1 | Jamie Whincup | 567 |
| 2 | Mark Winterbottom | 423 |
| 3 | Garth Tander | 363 |
| 4 | Alex Davison | 348 |
| 5 | Fabian Coulthard | 345 |
| 6 | Craig Lowndes | 336 |
| 7 | Shane Van Gisbergen | 327 |
| 8 | Rick Kelly | 321 |
| 9 | Will Davison | 306 |
| 10 | Jason Bright | 294 |
| 11 | James Courtney | 280 |
| 12 | David Reynolds | 276 |
| 13 | Michael Caruso | 270 |
| 14 | Tim Slade | 267 |
| 15 | Steven Johnson | 260 |
| 16 | Jonathon Webb | 257 |
| 17 | Paul Dumbrell | 240 |
| 18 | Greg Murphy | 225 |
| 19 | Dean Fiore | 204 |
| 20 | Jason Bargwanna | 195 |
| 21 | Todd Kelly | 174 |
| 22 | Karl Reindler | 174 |
| 23 | Lee Holdsworth | 168 |
| 24 | Warren Luff | 132 |
| 25 | Steve Owen | 129 |
| 26 | Tony D'Alberto | 125 |
| 27 | Russell Ingall | 90 |
| 28 | James Moffat | 71 |