Clipsal 500 Sunday: Support Race Wrap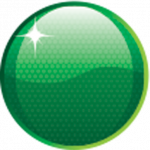 Speedcafe.com's wrap of today's support race action at the Clipsal 500 Adelaide
Auto One V8 Ute Racing Series
Defending series winner Grant Johnson has won a chaotic fourth and final V8 Ute race in Adelaide.
A heavy rain shower just prior to the start ensured an incident-packed race, with Nandi Kiss (Eagle Pro Holden), Cameron McConville (Bundaberg Holden) and Ben Dunn (Red Ass Ford) among the early spinners.
Pole-sitter David Sieders (AIS Ford) was soon overhauled by Ryal Harris (VIP Ford), while Johnson (Doritos Holden) gradually moved his way to the front with a succession of passing moves at Turn 9.
A second dose of torrential rain turned the final two laps into a crash-fest, as Kim Jane (BJTM Holden), Sieders, Ryhs McNally (Stratco Holden) and Nathan Pretty (Monster Holden) all making heavy contact with the Turn 8 wall in separate incidents.
Harris splashed through the puddle to take second, while Craig Dontas (Thirsty Camel Holden), Chris Pither (Ice Break Holden) and Andrew Fisher (Jesus Falcon) rounded out the top five.
VodkaO Australian GT Championship
Klark Quinn completed an Australian GT double at the Clipsal 500, adding a victory in today's sprint race to his Murray Walker Tourist Trophy race win on Friday night.
The Mosler MT900 GT3 pilot led home Greg Crick's Dodge Viper and Mark Eddy's Audi R8 LMS to take the victory.
Tony Quinn charged from the back of the field to fourth in his Aston Martin DBRS9 after crashing out of Friday's race, while Ash Samadi (Mosler MT900 GT3), Peter Hackett (Lamborghini Gallardo), Andrew Taplin (Porsche GT3 Cup S), Marc Cini (Porsche GT3 Cup S), Damien Flack (Porsche GT3 Cup) and Nick O'Halloran (Ferrari 430 GT3) åcompleted the top ten.
The result gave Flack victory in GT Challenge, ahead of his brother Damien, who gave his Ginetta G50 a strong result on debut.
Autobarn Touring Car Masters
John Bowe charged through the pack to win the reverse top 10 Race 3 for the Touring Car Masters.
Early leader Alastair MacLean (Camaro) soon found himself under pressure from Steve Mason (Camaro) and Bowe (Mustang), before MacLean spun wildly at the final corner. Bowe eventually took the lead from Mason after several side-by-side duels.
Jim Richards (Falcon Sprint) completed his weekend with third, ahead of Andrew Miedecke (Camaro), Brad Tilley (Falcon XY), Eddie Abelnica (Falcon XB), MacLean, Mark King (Falcon XA), Doug Westwood (Falcon XY) and Gary O'Brien (HQ GTS).
Aussie Racing Cars
Peter Carr evened the score with rival Kyle Klews in this morning's fourth and final Aussie Racing Car Series race of the weekend.
Carr (Health Scope Aurion) led home Klews (Australec Commodore) by 1.1s, leaving the pair on two race wins each for the weekend.
Klews greeted the flag ahead of Maurice Masini (FW1 Falcon), Adrian Cottrell (Artmetal Aurion) and Tyler Owen (Advan Aurion) , while James Ward (FW1 Commodore), Phil Ward (VEK Commodore), Simon Smith (Big Kart Falcon), Grand Ludbey (Toscani Falcon) and Darren Chamberlin (FW1 Commodore) rounded out the top 10.