Brock Experience looks to reopen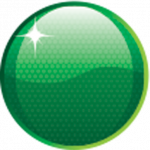 Peter Brock museum proprietor Peter Champion is looking to reopen the recently closed Champion's Brock Experience.
The museum, located in Yepoon, Queensland, closed last month due to a downturn in local tourism brought about by continual flooding in the surrounding areas.
While no longer operating, Champion told Speedcafe.com that he is looking to reopen the museum, which hosts almost 50 Brock road and race cars plus a range of memorabilia.
"All I've done is just shut the door," he said of the museum's current state.
"Nothing's changed, but I'm doubtful it'll ever open again north of the Gold Coast.
"If it ever opens again, it'll be either in Melbourne, Sydney or the Gold Coast.
"We're in talks with a number of people that would like to take the collection somewhere.
"We've had discussions with the Bathurst City Council, but at this point it could go anywhere."
HDT has a strong precense at this weekend's Clipsal 500, having launched its latest model – the 'Blue Meanie' ute at the track on Friday.
With a Blue Meanie sedan and HDT merchandise trailer also in Adelaide, Champion said he is continually amazed by the passion surrounding Peter Brock's legacy.
"The fans love it, don't they?" he said.
"The merchandise has been unbelievable – it's the first time we've been here and it's almost sold out.
"It's still early days, but we'd like to go to as many events as we can to promote the brand.
"It's 42 years old this year, and it's important to remain part of the racing stable in some form, because back in the day Brock was racing the cars and winning.
"So if we can't do that, we can at least keep it going by giving the Australian people a true-blue muscle car for the road."