V8 season to start a month later in 2012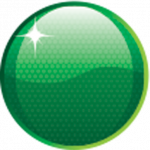 The V8 Supercars season is set to be shortened by a month in 2012, according to V8 Supercars chairman Tony Cochrane.
The V8 supreamo says that the V8 Supercars Championship will kick off at the Yas Marina Circuit in Abu Dhabi, but is likely to be held in March to create a longer off-season.
There was just a nine-week off-season between last year's Sydney Telstra 500 and this year's first round in Abu Dhabi, which included the inaugural all-in test at Eastern Creek.
Speaking at this weekend's Clipsal 500 Adelaide, Cochrane said that a tighter 10 month racing calendar will be implemented next season.
"Our plans are, at this stage, is that the championship will open next year in The Gulf. It will probably open a month later, but we will open next year in The Gulf," Cochrane said.
"We're trying to shorten the season by a full month if we can, because we can't take it off the end – the Sydney street race is contracted with the New South Wales Government to be held in the first weekend in December."
With a number of new international events on the horizon, including Singapore and Qatar, Cochrane expects next year's calendar to be announced around the Supercheap Auto Bathurst 1000.
"We've come to an agreement with CAMS and our host broadcaster Network Seven that we won't announce our calendar until early October," Cochrane said.
"The issue isn't one of ours, it's with the AFL. The AFL doesn't have its calendar worked out until late September. Obviously we're still with the Seven Network for this year and next year on our contract, and we're trying to work in as best we can with them.
"We're very comfortable rolling out our 2012 calendar by early October of this year. It won't be an issue whatsoever."