Tander continues Clipsal 500 form with victory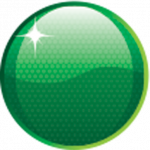 Garth Tander has won a time-shortened opening race of the 2011 Clipsal 500.
Tander fended off a charging Jamie Whincup in the closing stages, with Craig Lowndes, Jason Bright and Fabian Coulthard rounding out the top five.
The final order was largely determined by fuel strategy, with Tander and Whincup among many to benefit from two long Safety Cars in the final stint to make it home on just two stops.
Rick Kelly ran strongly early in the day, but fell back into the pack by making a third pit stop while the other leading contenders stayed out. The Jack Daniel's Commodore was 12th at the flag.
Lowndes went off-strategy early and also completed three stops before scything through the top 10 runners in the final third of the race.
Mark Winterbottom was sixth despite losing time due to congestion in his second pitstop, while Todd Kelly, Tim Slade, Will Davison and Jason Bargwanna rounded out the top 10.
James Courtney was an early race casualty, dropping 10 laps with a trip into the tyre barrier at the exit of Turn 7 thanks to a steering arm failure.
The two extended Safety Car periods were to retrieve the stranded cars of Steve Owen, who crashed heavily at Turn 8 on Lap 45, and James Moffat, who spun into the path of Tony D'Alberto at Turn 9 on Lap 60.
Also to cause Safety Cars were David Reynolds, who visited the Turn 11 gravel trap on Lap 31, and Russell Ingall, who hit the Turn 13 tyre barrier after an apparent tyre issue on Lap 70.
Tander's victory sees him equal Peter Brock on 48 career race wins.
Provisional Results; race 3; V8 Supercars Championship
| | | | | |
| --- | --- | --- | --- | --- |
| 1 | 2 | Garth Tander | Holden Commodore VE2 | 76 |
| 2 | 88 | Jamie Whincup | Holden Commodore VE2 | 76 |
| 3 | 888 | Craig Lowndes | Holden Commodore VE2 | 76 |
| 4 | 8 | Jason Bright | Holden Commodore VE2 | 76 |
| 5 | 61 | Fabian Coulthard | Holden Commodore VE2 | 76 |
| 6 | 5 | Mark Winterbottom | Ford Falcon FG | 76 |
| 7 | 7 | Todd Kelly | Holden Commodore VE2 | 76 |
| 8 | 47 | Tim Slade | Ford Falcon FG | 76 |
| 9 | 6 | Will Davison | Ford Falcon FG | 76 |
| 10 | 14 | Jason Bargwanna | Holden Commodore VE2 | 76 |
| 11 | 17 | Steven Johnson | Ford Falcon FG | 76 |
| 12 | 15 | Rick Kelly | Holden Commodore VE2 | 76 |
| 13 | 9 | Shane Van Gisbergen | Ford Falcon FG | 76 |
| 14 | 19 | Jonathon Webb | Ford Falcon FG | 76 |
| 15 | 12 | Dean Fiore | Ford Falcon FG | 76 |
| 16 | 34 | Michael Caruso | Holden Commodore VE2 | 76 |
| 17 | 3 | Tony D'Alberto | Ford Falcon FG | 76 |
| 18 | 11 | Greg Murphy | Holden Commodore VE2 | 76 |
| 19 | 21 | Karl Reindler | Holden Commodore VE2 | 76 |
| 20 | 33 | Lee Holdsworth | Holden Commodore VE2 | 76 |
| 21 | 30 | Warren Luff | Holden Commodore VE2 | 75 |
| 22 | 16 | David Reynolds | Holden Commodore VE2 | 74 |
| 23 | 4 | Alex Davison | Ford Falcon FG | 71 |
| 24 | 1 | James Courtney | Holden Commodore VE2 | 66 |
| 25 | 55 | Paul Dumbrell | Ford Falcon FG | 63 |
| DNF | 39 | Russell Ingall | Holden Commodore VE2 | 68 |
| DNF | 18 | James Moffat | Ford Falcon FG | 58 |
| DNF | 49 | Steve Owen | Holden Commodore VE2 | 44 |