Steve Owen out of Sunday's Clipsal 500 leg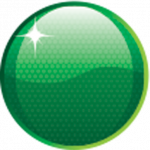 Steve Owen's VIP Petfoods Racing entry has been withdrawn from tomorrow's second leg of the Clipsal 500 Adelaide.
The Paul Morris Motorsport driver crashed heavily on lap 45 at the notorious Turn 8. The incident ripped the front left wheel from the car, damaging the rear cross member.
V8 Supercars officials have deemed the car unsafe for an 'at track' repair.
With cars lining up for the Australian Grand Prix support races in just five days, the Queensland-based team is likely to use Triple Eight's Monster Energy Fujitsu V8 Series entry in place of its damaged entry.
PMM team owner Paul Morris told Speedcafe.com that the car could not be fixed at the circuit.
"The whole rear of the car looks like its over about 10mm," he told Speedcafe.com.
"It presents a big problem if we have a secondary impact. The tube would probably let go. Frank Adamson (V8 Supercars technical manager) told us to pack it up."
Morris was critical of his driver's mistake.
"You shouldn't be crashing cars when you're going that slow. He knows that, I know that. There's no excuse for it," he said.
"The car will have to go back to Queensland to get fixed. It looks like we'll use the Monster car, unless they need it. Then we'll use one of our spares at home."
Regardless, it will be a busy night for PMM with Owen's team-mate Russell Ingall crashing late in today's race after a flat tyre sent him heavily into the wall.
The team will concentrate on repairing Ingall's car while Owen's Commodore is loaded into the team's transporter.