Jason Richards wins Fujitsu V8 Race 2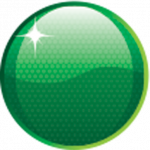 Jason Richards has taken a fairytale victory in Race 2 of the Fujitsu V8 Supercars Series on the streets of Adelaide.
On his return to racing after being sidelined due to cancer last November, the Team BOC V8 Supercars regular came through the pack after some early carnage to lead the majority of the race.
The turning point occurred on Lap 6, when race leaders Andrew Thompson and Nick Percat collided at Turn 5.
Percat had taken the lead from Thompson at Turn 4 on the opening lap, before Thompson repayed the favour at the same corner five laps later.
Percat then made contact with the rear of Thompson's Commodore whil attempting to re-pass at Turn 5, spinning Thompson into the tyre barrier, and earning himself a drive-through-penalty.
The South Australian dropped to eighth with the penalty, but charged back through to take third behind Richards and Scott McLaughlin – who scored his best V8 Supercars finish in his first Adelaide appearance.
Tim Blanchard faded to fifth after being passed by Richards at the final hairpin as Percat pitted.
Blanchard's team-mate David Russell climbed through the field early before being forced to pit with front splitter damage.
Taz Douglas and Jack Perkins also saw promising runs turn sour, with the pair colliding at the exit of Turn 11 early in the race – damaging both cars.
Daniel Jilesen, Chaz Mostert, David Wall, Rodney Jane, Richard Cregan and Todd Fiore rounded out the top 10 finishes at the end of the 24 lap affair.
The results saw Nick Percat, Tim Blanchard and Scott McLaughlin take the top three for the round.