Jason Richards: Cancer is my 100 percent focus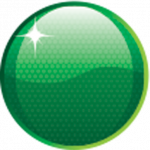 Jason Richards says he will not try and contest the entire Fujitsu V8 Supercars Series this season, despite winning Race 2 at the opening round in Adelaide today.
In a last minute drive with Greg Murphy Racing, Richards came through the field in a chaotic race to take a popular victory.
Having not raced since being diagnosed with adrenal cancer in November last year, Richards drove in both the Fujitsu and Australian GT categories this weekend, but stressed that his focus remains on beating cancer.
"Obviously cancer is the main priority in my life at the moment, and this is just part of my treatment," he said.
"I'm not looking at doing the Fujitsu Series, (although) I'm looking at doing maybe some more races.
"My 100% focus has to be my cancer, and I know that if I get back into a V8 Supercar, be it Fujitsu or the main game, then my focus will shift to the thing I love to do, which is race cars, and I can't afford to do that.
"So at this point in time I'll just do bits and pieces to keep me around and keep me by the race track."
Richards said he hardly raised a sweat during the 24 lap Fujitsu Series race, and took the opportunity at the post-race press conference to give an update of his current situation.
"I still have a massive battle on my hands with this cancer," he said.
"I've stopped treatment now, while I am still finishing this cycle of chemo.
"Physically I've hardly got a sweat on me, and I didn't even have a drink bottle in the car that worked for me.
"Most of my fitness I think has been consumed by walking between the Ferrari pit, the Fujitsu pit and the Team BOC garage. I kid you not I think I've walked a marathon this weekend.
"I lost a battle with cancer in the fact that chemo hasn't been that successful, so I suppose I've won a battle mentally (by winning the race) to keep the score even.
"I go to Sydney on Monday to go on a new drug trial, so fingers crossed I can get the active drug that has been very successful internationally."
Richards benefited from several incidents during today's race, including a dramatic clash between runaway leaders Andrew Thompson and Nick Percat.
After qualifying the car outside the top 10 due to various mechanical issues yesterday, Richards attributed his victory to persistence.
"We struggled heavily with the car yesterday but sorted it out last night," he said.
"I was just the man on the spot really, I didn't do anything too special but everyone tripped over themselves and allowed me the race win.
"But you just grab them when you can get them, and I don't know how I've ended up here, but it's the best part of my treatment."