Garth Tander on pole after Top 10 Shootout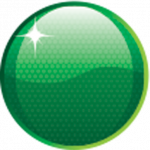 Garth Tander will start today's 250km opening race at the Clipsal 500 from pole position.
His 1:22.6s lap in the top 10 shootout saw him end the session 0.2s clear of Jamie Whincup, after the TeamVodafone driver lost crucial time in the opening sector of his lap.
Lee Holdsworth and Rick Kelly complete a Holden lock-out of the first two rows, while Mark Winterbottom, Shane van Gisbergen, Will Davison, James Courtney and Jason Bright follow.
Paul Dumbrell was the last man out in the session after topping qualifying this morning, and appeared set for the first two rows before an off at the final corner.
Race 3 of the V8 Supercars Championship will kick off at 14:35.
Below is the starting order for Race 3 of the V8 Supercars Championship.
| | | | | |
| --- | --- | --- | --- | --- |
| 1 | 2 | Garth Tander | Holden Commodore VE2 | 1:22.3830* |
| 2 | 88 | Jamie Whincup | Holden Commodore VE2 | 1:22.6217 |
| 3 | 33 | Lee Holdsworth | Holden Commodore VE2 | 1:22.6771 |
| 4 | 15 | Rick Kelly | Holden Commodore VE2 | 1:22.7405 |
| 5 | 5 | Mark Winterbottom | Ford Falcon FG | 1:22.7629 |
| 6 | 9 | Shane van Gisbergen | Ford Falcon FG | 1:22.8866 |
| 7 | 6 | Will Davison | Ford Falcon FG | 1:23.0273 |
| 8 | 1 | James Courtney | Holden Commodore VE2 | 1:23.3045 |
| 9 | 8 | Jason Bright | Holden Commodore VE2 | 1:23.4200 |
| 10 | 55 | Paul Dumbrell | Ford Falcon FG | 1:31.9403 |
| 11 | 888 | Craig Lowndes | Holden Commodore VE2 | 1:22.0518 |
| 12 | 17 | Steven Johnson | Ford Falcon FG | 1:22.0586 |
| 13 | 49 | Steve Owen | Holden Commodore VE2 | 1:22.0686 |
| 14 | 19 | Jonathon Webb | Ford Falcon FG | 1:22.0797 |
| 15 | 47 | Tim Slade | Ford Falcon FG | 1:22.1080 |
| 16 | 7 | Todd Kelly | Holden Commodore VE2 | 1:22.1757 |
| 17 | 14 | Jason Bargwanna | Holden Commodore VE2 | 1:22.1803 |
| 18 | 34 | Michael Caruso | Holden Commodore VE2 | 1:22.2488 |
| 19 | 3 | Tony D'Alberto | Ford Falcon FG | 1:22.3035 |
| 20 | 61 | Fabian Coulthard | Holden Commodore VE2 | 1:22.3075 |
| 21 | 16 | David Reynolds | Holden Commodore VE2 | 1:22.3169 |
| 22 | 39 | Russell Ingall | Holden Commodore VE2 | 1:22.3896 |
| 23 | 4 | Alex Davison | Ford Falcon FG | 1:22.3928 |
| 24 | 11 | Greg Murphy | Holden Commodore VE2 | 1:22.4038 |
| 25 | 18 | James Moffat | Ford Falcon FG | 1:22.4125 |
| 26 | 30 | Warren Luff | Holden Commodore VE2 | 1:22.7384 |
| 27 | 12 | Dean Fiore | Ford Falcon FG | 1:22.7758 |
| 28 | 21 | Karl Reindler | Holden Commodore VE2 | 1:23.0861 |