Free Fridays at selected V8 Supercars events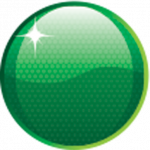 V8 Supercars has standardised its ticketing system for several V8 Supercar-managed events.
V8 CEO Martin Whitacker announced at the Clipsal 500 that general admission access will be free for Phillip Island Symmons Plains and Sandown, among a raft of other changes.
"We are very much a family-oriented sport and we are recognised for that," Whitaker said.
"People are finding it tough at the moment in middle and heartland Australia so as a result we are making all of our general admission tickets on Fridays free. This, in line with our Students on Track program, is a fantastic initiative.
"Entertainment and experience is something we do very, very well and we want to keep doing that. As a result we are standardising some of our ticket pricing, particularly some of our own events so we can really make sure people get value for money."
Full ticketing details are listed below;
TRADITIONAL EVENTS
• Friday GA tickets are now FREE for traditional events (Tasmania, Sandown & Phillip Island). This does not include access to the Paddock which will now be $15 for each day and $30 for all 3 days.
• Introduced uniform General Admission pricing for traditional events (Tasmania, Sandown & Phillip Island)
o Weekend – $80
o Saturday – $55
o Sunday – $55
o Friday – FREE
• Grandstand tickets prices for traditional events will vary due to the differences in structure and location of the stands.
o Tasmania – $145 (covered – Pit Straight and Turn 2)
o Phillip Island – $130 (not covered – Pit Straight)
o Sandown – $140 (covered – Pit Straight)
o Ipswich – $150 (covered – Pit Straight)
STUDENTS ON TRACK
• Students on track will continue to run at all events (except Bathurst & Townsville – due to School Holidays). The incentive is that they get free entry on Friday and free entry into the paddock.
ROCK N RACE EVENTS
• Flexi Stand Tickets will now be available at Gold Coast, Hamilton and Sydney.
o Gold Coast Flexi – $140
o Hamilton Flexi – $130
o Sydney Flexi – $TBC
• Individual day race tickets will not include access to the concerts at our "Rock n Race" events with the exception of Hamilton.
• Concert Upgrade tickets will be available at the box office subject to availability.
• Gold Coast residents which have a residents ticket will be able to upgrade their ticket to include concert access for $55 per concert subject.
CHARITY DONATIONS
• $5 NZD from each ticket sold as of 8 March 2011 will be donated to the Christchurch Earthquake Victims. This excludes Paddock passes, corporate and parking tickets.
All this looks like a good deal for the fans. Here's their say at the Clipsal 500 on one of the big issues in this event's edition of 'What about the fans?!'