Former South Aussie premier joins V8 Supercars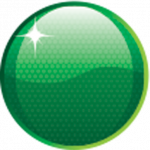 V8 Supercars has announced that former South Australian Premier John Olsen will act as an advisor and consultant to the sport.
Olsen has been secured as a consultant to assist in V8 Supercars push for a bigger presence internationally.
Olsen was Premier of South Australia from 1996 to 2001. He was a Member of Parliament for more than 20 years, and then Australian Consul-General to Los Angeles. He was appointed an Officer of the Order of Australia in January 2007.
Most recently, Olsen was appointed as Deputy Chairman/CEO of the American Australian Association and has also been appointed as a South Australian Football Commissioner.
Olsen was integral in the establishment and massive success of Adelaide's mammoth Clipsal 500 event which is on this weekend. More than 290,000 people will attend the event and it will also register its three millionth fan over the weekend.
"We are delighted to announce that with our growing interest around the world, and by example we have 29 dignitaries and guests here this weekend from six different countries, we recognised a need to have someone who is very experienced at the top level of Government," V8 Supercar Chairman Tony Cochrane said.
"John served with distinction here in South Australia as Premier, he served in the Australian Senate and for six years was Australia's Consul General to the USA.
"He has tremendous knowledge and background around the world in Government circles and we are delighted he has agreed to become a consultant to work with us in Government to Government relations.
"Since the FIA granted us international status our interest around the world has boomed so it will be very important to have John to assist us in this area."