Dane responds to FIA president's V8 comments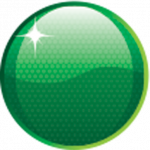 Leading V8 Supercar team owner Roland Dane has responded to comments made by FIA president Jean Todt this week regarding the international credentials of the series and its future position in world motorsport.
Todt, in Australia for next weekend's Australian Grand Prix, inferred that V8 Supercars should be careful with its international expansion plans, referring to it as a "national" category despite it having approval by the FIA to conduct a maximum of six international events outside Australia.
While V8 Supercars would like to fill its international quota in coming years, it has clearly indicated it has no plans for "world domination".
Dane, Triple Eight Race Engineering director, told Speedcafe.com that Todt's comprehensive responsibilities at the FIA mean he's unlikely to be fully across the current position of V8 Supercars.
"When you've got someone who is as busy as Jean Todt promoting road safety around the world, and actively doing that and doing a good job, he's probably not going to know any details of all of the motorsport categories in the world," said Dane.
"Clearly, the World Championships are the ones that the FIA run, so he might not necessary know much at this level about what else goes on.
"Clearly, we are listed as an international series.
"If you live in Europe, then you are probably going to be a bit 'Eurocentric' about the way you think about sporting categories.
"The fact is that a lot of the world doesn't live in Europe. People in the United States likely haven't even heard of BTCC or the World Touring Car Championship.
"In this part of the world, we've got a very high profile – a much higher profile in our own population, compared to the BTCC in the UK or WTCC has anywhere.
"In terms of an international championship, we are nowhere near the scale compared to DTM, which runs 10 race events a year, and four of them are off German soil.
"In percentage terms, that means 40 percent of their races are outside its home borders.
"Japan's GT class, they've run one round overseas at Malaysia. They've done that for ages.
"We're hardly doing anything new, so for Jean Todt to say that "we should look at what those championships are doing," as a matter of fact, we are looking at what they are doing.
"We are seeing the success that the DTM has had going beyond its borders and we're looking at doing the same."
Dane also defended V8 Supercars' environmental credentials – pointing to its use of 85 percent ethanol fuel as proof of its position.
"There needs to be an appreciation of our environmental awareness within V8 Supercars," Dane said.
"Our championship has run now for over two years on E85. It's a fuel that is not relevant in Europe, and in any case, they don't really have the space that we have here in Australia to produce sugar. All that we use to race on is waste product – it's not even made directly from the sugar cane itself.
"I would hope that Jean Todt would have higher awareness of contribution in our own corner of the world to creating a more environmentally sound category for future motor racing.
"We are increasingly looking at how we can encompass different initiatives to embrace the message of environmental awareness going forward.
"We've got various ideas that we are planning to roll out on that on a continual basis. We're never going to place our heads in the sand."
Under Todt's leadership, the FIA's three biggest championships – the Formula One World Championship, the World Rally Championship and the World Touring Car Championship – are all set to run 1.6-litre turbocharged engines by 2013.
While V8 Supercars plan to continue its 5.0-litre format when its own 'Car of the Future' comes online in 2013, Dane says this is a reflection of the category's roots and spectator demands.
"In Australia, people like cars with decent sized engines, as well as Asia, the Middle East and the United States," said Dane.
"The two places in the world where they like cars with little engines are in Europe and Japan.
"Everywhere else, given the choice, has a big engine.
"Part of our game here is to try and make sure that we encompass that and the expectations of the fans, while having an environmentally friendly policy overall. Our ethanol fuel is a major part of that policy.
"NASCAR is slapping itself on the back for going to E15 – we're on 15 percent unleaded petrol and 85 percent ethanol.
"We've made the big step and I hope that Jean Todt can understand that and that we are making positive contributions to the environment."
CLICK HERE to see Todt's original comments on Speedcafe.com.